Welcome to the Vestige Newsroom
7 Steps to Prevent Shadow I.T.
February 7th, 2017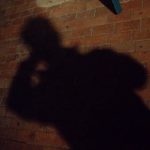 Summary: A rapidly growing trend, "Shadow IT" is the use of unapproved IT systems and solutions within organizations. End users are increasingly bypassing IT in favor of third party solutions and services. However, stopping Shadow IT isn't as easy as flipping a switch. In this article, we explore the steps you must take in order to prevent Shadow IT in your organization.
Read More >>
Cybersecurity Incident Response Planning: Expert Tips, Steps, Testing & More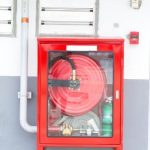 Recommendations for building an effective incident response plan offered by 33 experts in cybersecurity.
Read More >>
Experts Share the Top Cybersecurity Trends to Watch for in 2017
January 9th, 2017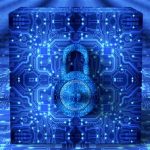 Takeaway: Each and every year, new attacks leave behind a new normal in cybersecurity. So what will that look like in 2017? We asked experts to give us their predictions.
Read More >>
Vestige Ad – 2017 Crain's Cleveland Business Book of Lists
December 16th, 2016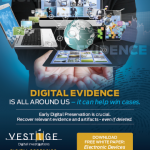 Look for Vestige's Ad in the Crain's Cleveland Business Book of Lists. This is a sought-after annual publication that is a data resource culmination of Crain's year-round efforts to gather details on the top businesses in Northeast Ohio.  It is comes out Dec. 26, 2016. DOWNLOAD WHITEPAPER: Electronic Devices Are Witnesses
Read More >>
Experts weigh in: 20+ cybersecurity guidelines for individuals and SMBs
December 2nd, 2016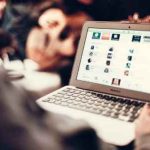 Individual's and small businesses — here's free advice from the experts in cybersecurity. It's one of the most critical things for you and your organization.
Read More >>
Password Security Best Practices: How to Create a Strong Password
June 11th, 2016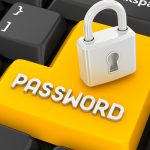 Passwords are a significant commodity that are traded in the darkest corners of the internet because many people use the same password for multiple accounts. When paired with an email address, this can give a hacker access to your personal email, Facebook, financial information and more.
Read More >>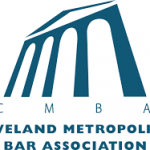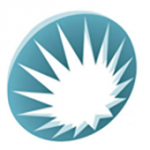 OISC 2017 Conference
Technology First | Sinclair Conference Center, 444 W Third St, Dayton, OH 45402 | 8a-5p | Mar 15, 2017
Greg Kelley, CTO at Vestige presents, "Preparing For and Responding To a Breach" at the annual Ohio Information Security Conference attended by IT professionals.
Read More >>

Vestige hosts visitors through International Leadership Program
February 7th, 2017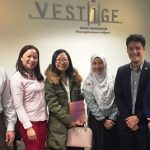 Their month-long visit to the U.S. is arranged by the Institute of International Education and the Cleveland Council of World Affairs (CCWA).  Vestige's presentation topic: Cybersecurity and Government Interoperability
Read More >>
Vestige Promotes Two Staff Members
October 26th, 2016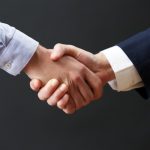 MEDINA, OH – Vestige Digital Investigations has promoted two of its staff members this week.
Read More >>
New Hunt Team Service Available
October 12th, 2016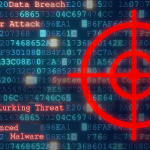 MEDINA, OH – October is National CyberSecurity Awareness Month
Read More >>
Vestige Digital Investigations named a Verizon 2016 DBIR Contributor
April 27th, 2016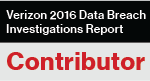 MEDINA, OH – Vestige Digital Investigations is named an official Contributor to the Verizon 2016 Data Breach Investigations Report (DBIR)
Read More >>
Kelley elected to national Digital Forensics Certification Board
April 25th, 2016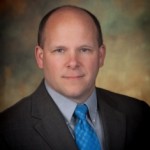 MEDINA, OH – Greg Kelley, Chief Technology Officer and co-founder of Vestige Digital Investigations, has been elected
Read More >>
European Data Security Specialists Visit Vestige
April 14th, 2016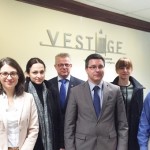 MEDINA, OH – Vestige Digital Investigations welcomed a group of visitors from multiple European countries on Thursday, April 14, 2016.
Read More >>

Buzz on Business
January 19th, 2016
Buzz on Business interviews Damon Hacker, President & CEO of Vestige and gets an overview of the Expert Electronic Evidence & CyberSecurity Services offered. 6 min.
Vestige Digital Investigations
May 23rd, 2012
An overview of Vestige Digital Investigation's Digital Forensics, CyberSecurity and Electronically Stored Information (ESI) Consulting Services.