Press Release
Adamic Promoted to Forensic Analyst at Vestige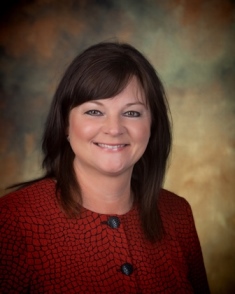 Vestige Digital Investigations, Marketing Manager
BA
MEDINA, OH (Sep. 11, 2020) – Vestige Digital Investigations is pleased to announce that Anthony Adamic, BS, AA, DFCA, has accepted a promotion from Data Evidence Specialist to Forensic Analyst.
As a Forensic Analyst he is responsible for securing, preserving, analyzing and reporting on Electronically Stored Information (ESI) from clients, opposing parties and third party digital devices that have been retained by Vestige. A large part of the work includes the accurate analysis of individual matters, balancing multiple client engagements and communicating with clients. He also shares his knowledge of forensic techniques, processes, and procedures with other members of the Analysis team.
Adamic hails from Chardon, Ohio. In 2019 he graduated from Defiance College cum laude with a Bachelor of Science Degree in Digital Forensic Science and an Associate of Arts Degree in Criminal Justice. He interned at Vestige the summer of 2018 and joined the team in June 2019 after graduation. He holds certification as a Digital Forensic Certified Associate (DFCA) through the national Digital Forensics Certification Board.
"Anthony has done a great job as a Digital Evidence Specialist, including training the newest Specialists on our team. I am confident that he will continue to grow and succeed in his new role as Forensic Analyst," said Greg Kelley, BS, EnCE, DFCP, Chief Technology Officer at Vestige.

Founded in 2004 and celebrating 16 years in business, Vestige Digital Investigations is a tech company offering Electronic Evidence and Cybersecurity Expert Services. Vestige provides timely and trusted investigations of any digital devices to resolve disputes and litigate claims including Non-compete / Intellectual Property (IP) Theft, Data Breaches, White Collar Crime and more. They serve small, mid-size and large Fortune 500 corporations both nationally and internationally helping professionals in the administrative, finance, fraud examination, HR, IT, insurance, law enforcement, legal and risk management fields make educated and informed decisions about access and preservation of digital information and its security. As Experts, Vestige offers a comprehensive knowledge of both the technical and legal aspects of digital forensics and cybersecurity. They are respected for confidential, objective, and knowledgeable investigations and reporting. Vestige Digital Investigations is headquartered near Cleveland, OH, with offices in Columbus, OH, Pittsburgh, PA, and now New York, NY. www.VestigeLtd.com