Press Release
Vestige Welcomes Brewer to Cybersecurity Team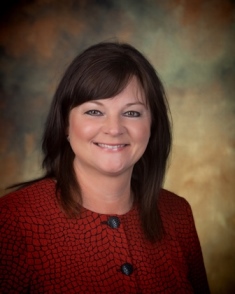 Vestige Digital Investigations, Marketing Manager
BA
MEDINA, OH – Vestige Digital Investigations, a leading U.S. Electronic Evidence Experts company specializing in Digital Forensics, Cybersecurity & ESI solutions, is pleased to welcome Mary Brewer, MBA, BS, AAS, Cybersecurity Analyst, to the team.
Mary hails from North Royalton, Ohio. As a Cybersecurity Analyst she is responsible for conducting proactive Cybersecurity Services. This includes helping contracted organizations with Cybersecurity Readiness, Vulnerability Scanning, External Penetration Testing, Compliance Audits and IT General Control Audits.
She provides expertise in:
• SOC2 audit process
• Follows the NIST Cybersecurity Framework to include the functions Identity (ID), Protect (PR) Detect (DE), Respond (RS), and Recover(RC)
• Addresses each function's control objective, conducted interviews, and documented each appropriate section with audit status and processes to become compliant.
• Reviews security policies, risk assessment policy, data retention and disposal, legal and regulatory requirements regarding cybersecurity.
• Provides a summary of areas in compliance, issues to address.
• Conducts Critical Security Controls Audits, assessing for effective cyber defense criteria. Performs vulnerability scans, examines group policy, firewall monitoring, password cracking.
Mary is a graduate of Lorain Community College where she earned an Associate Degree in Applied Engineering Technology – Computer & Digital Forensics and Business Forensics Investigations. She went on to earn a Bachelor of Science degree from Kent State University in Computer Science. She also completed a Master's Degree from Cleveland State University in Business Administration.
Vestige serves as a neutral party that provides timely and trusted investigations of any digital devices to resolve disputes and litigate claims including Non-compete / Intellectual Property (IP) Theft, Data Breaches, White Collar Crime and more. We serve small, mid-size and large Fortune 500 corporations both nationally and internationally helping professionals in the administrative, finance, fraud examination, HR, IT, insurance, law enforcement, legal and risk management fields make educated and informed decisions about access and preservation of digital information and its security.
As Experts, Vestige offers a comprehensive knowledge of both the technical and legal aspects of digital forensics and cybersecurity.
We are respected for confidential, objective, and knowledgeable investigations and reporting. Vestige Digital Investigations is headquartered near Cleveland, OH, with offices in Columbus, OH and Pittsburgh, PA. www.VestigeLtd.com
—