Press Release
Leanne Kilo joins Vestige as Office Administrator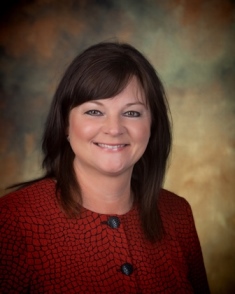 Vestige Digital Investigations, Marketing Manager
BA
MEDINA, OH (August 8, 2022) – Vestige is pleased to welcome Leanne Kilo as the new Office Administrator to the team.
Leanne hails from Brunswick, OH. She attended Cuyahoga Community College for medical terminology. She previously worked at four businesses in both retail and office administration positions.
As the Office Administrator at Vestige she assists with case files from inception to close, CRM data entry, creating and maintaining standard operating procedures as well as travel arrangements, reception, office supply procurement, special events and other administrative support functions.
Established in 2004, Vestige Digital Investigations is the leader in helping organizations Identify, Investigate, Manage and Protect their most vital digital resources. We do that through a robust set of inter-related services, including: Digital Forensics, Proactive and Reactive Cybersecurity Solutions, and E-Discovery Services.
Vestige serves as a neutral party that provides timely and trusted investigations of any digital devices to resolve disputes and litigate claims including Non-compete / Intellectual Property (IP) Theft, Data Breaches, White Collar Crime and more. We serve small, mid-size and large Fortune 500 corporations both nationally and internationally helping professionals in the administrative, finance, fraud examination, HR, IT, insurance, law enforcement, legal and risk management fields make educated and informed decisions about access and preservation of digital information and its security.
As Experts, Vestige offers a comprehensive knowledge of both the technical and legal aspects of digital forensics and cybersecurity.
We are respected for confidential, objective, and knowledgeable investigations and reporting. Vestige Digital Investigations is headquartered near Cleveland, OH, with offices in Columbus, OH; Denver, CO; Pittsburgh, PA and New York, NY. www.VestigeLtd.com
—