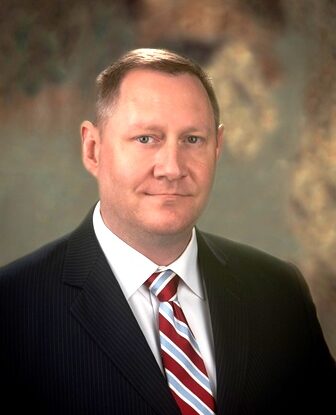 Christian Mammarella
Senior Forensic Analyst
EnCE
Chris Mammarella, EnCE, is a Senior Forensic Analyst. He joined Vestige in 2022 when Vestige acquired Cyopsis in the Greater Denver area. Chris is now head of the Colorado office.
Chris has over 17 years of military and law enforcement experience. He is a proud veteran of the U.S. Army and previously worked in computer crimes for the State Attorney's Office in the Sexual Predator Enforcement Unit in Florida. Having received training from the Secret Service and other government agencies, Mr. Mammarella put his training to work investigating digital crimes for various law enforcement agencies and task forces. He has testified in Federal, State, and Military Courts and trained other officers in digital evidence investigation. Chris has specialized expertise in cell phone and cellular tower forensics.
His is a member of the Internet Crimes Against Children, Miami Electronic Crimes Task Force, Palm Beach County Sexual Predator Enforcement Unit, Grid Cop and the Professional Private Investigators Association of Colorado (PPIAC).
Originally from Florida and also having worked in Texas and Colorado, Chris brings an excellent reputation and numerous clients to Vestige.
Experience
Chris has examined computer systems and mobile devices in Corporate HR, IP Theft, Insurance fraud and data recovery cases. He has also worked with his clients to create investigative production protocols to protect the client's privacy. He is a Licensed Private Investigator in the state of Texas. He holds an OpenText forensic certification as an Encase Certified Examiner (EnCE). He has testified as a forensic expert for cases involving cell tower analysis, as well as in Federal, State and Military courts. He has been appointed to work as a neutral third party by the courts. Christian has produced to the jury, video and graphic depictions of the electronic evidence.
Representative analysis conducted includes, but is not limited to:
Searches for evidence that IP has left or been copied from the computer
system
Locating evidence of wiping utilities and cloud usage
Identifying external devices connected to the system
Determining locations and usage of mobile devices
Examined email activity and conducted keyword searches
Recovered and restored data
His approach to investigations comes from a combination of the civil and criminal investigative techniques. Years of working cases from both sides, gives him the advantage of providing the client accurate and insightful results. He also has extensive deposition, hearing and trial Expert Testimony experience. Chris also actively speaks to groups on Digital Forensics.