The Vestige Way
At Vestige, we promote a positive culture called The Vestige Way. It features 28 principles that help guide the values, behaviors and practices of our employees. It explains how we relate to each other, our clients, and our suppliers. It's who we are, it's what sets us apart from other companies, and it's what drives our extraordinary success.
These principles rotate on a weekly basis at Vestige. It's covered in new employee orientation, weekly wall posters, it's how we begin each internal meeting, and includes weekly employee email reminders and quizzes. All these contribute as regular refreshers for each employee to strive to be their very best.
---
FUN FACTS:
Vestige & Vintage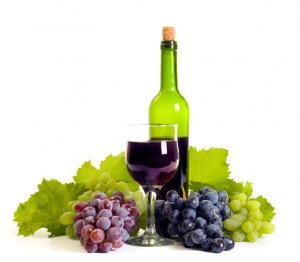 As with fine wine, over time Vestige Digital Investigations has grown its services and improved with age. But the company would not be where it is today without our loyal clients — and that's where this story begins…
In 2006, to show our appreciation to our very best referring customers as well as our hard-working staff, Vestige began making custom wines with local winemaker, It's Your Winery. And what started as a one-time, end-of-year appreciation gift, has turned into a wonderful company tradition.
In 2007 & 2008 Vestige hosted the ESI Awards Gala, a black-tie affair held in recognition of leaders and organizations in the legal industry who have helped Vestige advance the Electronics Evidence field. The event was hosted at the elegant Renaissance Hotel in historic downtown Cleveland in recognition and appreciation for their efforts. The custom bottled signature wines were given as gifts to more than 250 in attendance each year. This included members of the judiciary, attorneys, investigators, paralegals, competitors and the like. Then and now, the wines continue to be very well received by our valued clients and staff alike.
Each July, different staff members are invited to go to the vintner to sample and choose different varieties of wine. Once we select and start our wine, It's Your Winery staff closely monitor the fermentation process. When we return in 5-9 weeks, our very own signature wine is ready for us to apply our own Private Reserve labels, then share and enjoy.
Vestige's Signature Wines to date:
2006

Italian Montepulciano
White Merlot

2007

2008

Chilean Carmenere
Pinot Gris

2010

2011

New Zealand Marlborough Sauvignon Blanc
Italian Piedmont Barolo

2012

Sicilian Nero d'Avola
Selection Reserve Chardonnay

2013

Australian Traminer/Riesling
Sonomo Valley Pinot Noir

2014

Pinot Quartet
Diablo Rojo

2015

Chardonnay
Grenache Shiraz Mourverdre

2017

Toasted Caramel Dessert Wine

2018

German Mosel Valley Gewürztraminer
Niagara Baco Noir

2019

Raspberry Mocha Dessert Wine

2020

2021

Bordeaux Style, Languedoc, France
California Moscato
Crème Brûlée Dessert Wine

2022

Mataro Shiraz
Albarino
White Chocolate Dessert Wine
What's next? We wait with you, our loyal clients, in great anticipation.
---
Vestige & Conferences
Vestige Digital Investigations exhibits and/or sponsors numerous conferences and tradeshows throughout the year. One of these includes the Cybersecurity & Privacy Protection Conference, hosted by Cleveland State University's CM College of Law, in Cleveland, OH. Vestige is an Exhibitor, Presenter & Sponsor:
Another is the Society of American Military Engineers (SAME) conferences. Vestige has presented numerous times to this national association on the DoD's Cybersecurity Maturity Model Certification compliance process:
Vestige & Hollywood
Did you know Vestige Digital Investigations President & CEO, Damon Hacker, has served as a consultant for several Hollywood television shows? It's true! Mr. Hacker frequently consulted for:
The Blacklist
Bones
CSI: Cyber
CSI: Las Vegas
Backstrom
He provides professional, accurate information on the proper methods and techniques involved with digital forensics, cybersecurity and electronic evidence testimony to the writers of these television shows.