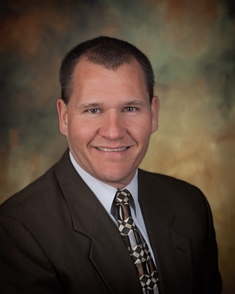 Damon Hacker
President & CEO | Founder
MBA, CISA, CSXF, CMMC-RP
Damon Hacker, MBA, CCE, CSXF, CMMC-RP, is a Founder and President & CEO of Vestige Digital Investigations, a leading technology company specializing in Cybersecurity (proactive & reactive), and Digital Forensics.
A pioneer in these fields, he brings more than 30 years of experience in the arena, including a background in IT Security and IT Auditing. He helps to improve the techniques, processes and technology in cybersecurity and digital forensics within the legal process. He actively assists clients achieve compliance with many different cybersecurity frameworks.
Helping to shape this important and fast-moving industry, he is responsible for leading Vestige and overseeing corporate strategic direction and growth, finance and administration, as well as the sales and marketing function of the company.
Damon is active in a number of professional organizations including:
Information Systems Security Association (ISSA)
Information Systems Audit & Control Association (ISACA)
Association of Fraud Examiners (ACFE)
International Society of Forensic Computer Examiners (ISFCE)
Advisory Board of a number of Cyber and Forensic Academic Programs
Damon is an in-demand speaker on local, state and national levels. He speaks on the subjects of DoD CMMC cybersecurity compliance, IT security, IT auditing, computer and digital fraud, white-collar crime, data breach, non-compete and intellectual property theft.
In addition, Mr. Hacker consults on cyber and digital forensics for the television industry, having consulted for The Blacklist, Bones, CSI: Cyber, CSI: Las Vegas, and Backstrom.
He earned both his Master in Business Administration from the Weatherhead School of Management, and his undergraduate degree from Case Western Reserve University. In addition he is a Certified Information Systems Auditor (CISA), CSX – Cybersecurity Nexus Fundamentals certified from ISACA, is a Cybersecurity Maturity Model Certification – Registered Practitioner (CMMC-RP) for the U.S. Department of Defense (DoD) cybersecurity compliance.