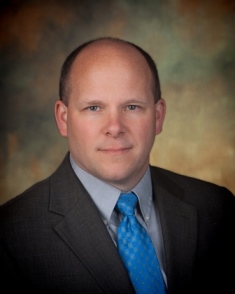 Greg Kelley
CTO | Founder
BS, EnCE, DFCP
Greg Kelley, BS, EnCE, DFCP, is a Founder and the Chief Technology Officer of Vestige Digital Investigations. He leads Vestige's Digital Forensic and E-Discovery services. His responsibilities include helping to determine strategic direction of the company and overseeing the day-to-day operations and internal Information Systems infrastructure. He helps in performing as well as managing the digital forensic investigations and leads the Data Evidence Specialists and Forensic Analysts on the Vestige team.
Greg has 20 years of experience working in the computer industry. His various positions and responsibilities included custom software design and implementation, network management and security, database programming, disaster recovery and end-user support. For the past 15 years, Greg has helped Vestige become one of the few companies capable of performing comprehensive digital forensic investigations. He has worked on criminal and civil matters covering areas such as intrusion and incident response, intellectual property theft, fraud and uncovering hidden assets. Greg is experienced and has testified in State court and Federal court in both civil and criminal cases.
Greg graduated cum laude with a Bachelor of Science degree in Computer Engineering and a minor in Artificial Intelligence from Case Western Reserve University. He holds the professional designation of Encase Certified Examiner (EnCE) and Digital Forensics Certified Practitioner (DFCP). He is an active participant in the digital forensics industry having spoken at conferences such as Techno Forensics, ISS World (Intelligent Support Systems), Computer and Enterprise Investigations Conference (CEIC) and Paraben Forensic Innovations Conference (PFIC). Prior to Vestige, Greg was founder of two predecessor computer consulting companies in the Ohio region.
Headquartered near Cleveland, OH, Vestige supports litigation work throughout the U.S. and internationally as well.