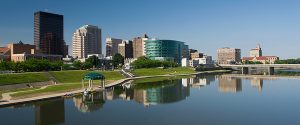 DIGITAL FORENSICS IN DAYTON, OHIO
Digital evidence is all around us, in fact, now it is more prevalent than traditional paper evidence. Organization's in Dayton, Ohio look to Vestige Digital Investigation's certified computer forensic analysts to provide fast, accurate and objective data acquisition, recovery, restoration, cyber protection, and industry-leading reporting from any digital devices, even if information appears deleted or an attempt has been made to cover-up the evidence.
Our computer forensic investigators are able to extract information from ANY digital device that is suspected to contain valuable digital evidence in a matter. Whether it's e-mail, activity logs, correspondence, user documents, internet activity or any other electronic file — these can be crucial for uncovering electronic evidence for internal investigations, civil matters and criminal cases. We know and understand not just the evidence, but the artifacts, or footprints left behind to assemble timelines as to what happened, when, and often — by whom.
At Vestige we Turn Digital Evidence Into Intelligence™.
Offering local, national, and international client services, Vestige Digital Investigations has offices nearby in Columbus, OH and is headquartered in Cleveland, OH. Founded by forensically trained trial attorneys and IT professionals, Vestige is led by co-founders Damon Hacker, CCE, MBA, President & CEO, and Greg Kelley, EnCE, CIO, pioneers in the digital electronic evidence industry.
We regularly help attorneys and businesses in Dayton, Hamilton, Mason, Oxford, Portsmith, West Chester, Xenia and surrounding cities unlock the power of Relevant Digital Evidence for Non-Compete, IP Theft, Non-Solicitation, Incident Response, Negligence, Product Liability, Insurance Claims and Employment Relation cases to name a few.
If you are in Adams, Brown, Butler, Clermont, Clinton Fayette, Greene, Hamilton, Highland, Montgomery, Pickaway, Pike, Preble, Ross, Scioto and Warren Counties, look for Vestige Digital Investigations for all your Digital Forensics, Cybersecurity and eDiscovery needs. Contact the Columbus, Ohio office near you at (614) 846-8660 or CONTACT Vestige for digital forensics in Dayton.