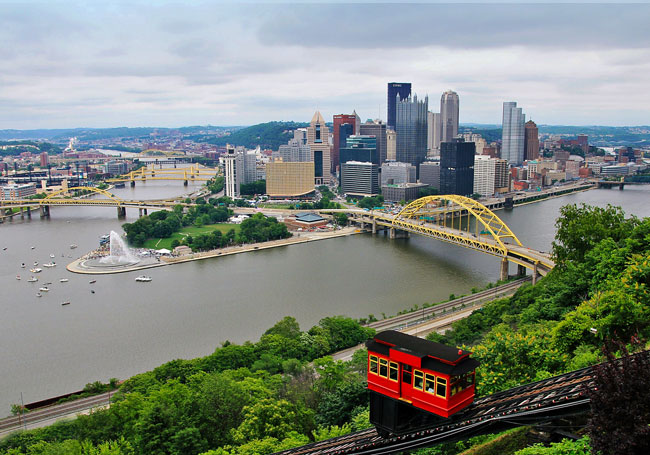 Data Breaches pose severe threats to organizations. Once a breach occurs, millions of dollars can easily be lost to fines, penalties, attorney fees, remediation expenses, lost customers and harm to reputation, trust and confidence. For advanced Cybersecurity Services, look to Vestige Digital Investigations in Pittsburgh, PA. We are experienced Cybersecurity experts and are the a leading choice in the industry.
Companies big and small trust and engage with Vestige for:
PROACTIVE SERVICES – IT System Assessments (CS Readiness | Vulnerability Scanning | External Penetration Testing, and more), BreachReady™, Hunt Team, and Virtual CISO (Chief Information Security Officer)
REACTIVE SERVICES – Data Breach/Incident Response, Root Cause Analysis, and Ctrl-Alt-Del IT Reboot
For proactive cybersecurity assessment readiness we begin by performing our trademark Actual Threat Environment™ — an evaluation of the entire scope of risk and it's comprehensive complexity. Through this process we quickly perform the evaluation and take the pressure off the hiring parties shoulders and guide clients through the evaluation results with ease. Through these results find the "holes" that are leaving the environment open to malicious attackers. We help put in place needed or missing controls to secure the IT environment. We also offer several on-going services that continue to protect your environment after the initial assessment is complete.
Too late for proactive cybersecurity and a breach has already occurred? Vestige is adept at being parachuted in for Reactive Cybersecurity Services as well. Don't fall victim to allowing the IT department to only identify the breach exploits and stop any real-time data loss (which often destroys valuable artifact digital evidence). Vestige takes the important additional steps regarding trustworthiness of key players, scope of damage, reputation restoration with clients, shareholdres, suppliers, and other stakeholders, as well as documentation and substantiation of insurance claims.

Don't delay. Contact Vestige Digital Investigations for Cybersecurity Services at our local office in Pittsburgh, PA by calling 412-315-7277 for a free consultation. For more information: Click on SOLUTIONS at the top of this page, then Cybersecurity to learn more. You'll be glad you did.