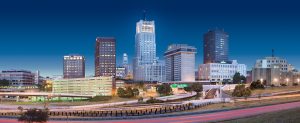 Digital Forensics in Akron, Ohio
If you're wondering who is the best digital forensics service in the Akron area, look no further. Vestige Digital Investigations offers law firms and businesses accurate, experienced and speedy Digital Forensics. As the Akron, Ohio's leading Electronic Evidence Experts, We Turn Digital Evidence Into IntelligenceTM. Highly respected and trusted in the fields of digital forensics, cybersecurity, and eDiscovery, we're proud to report 2 out of 3 matters come to us as a referral. This speaks volumes — an incredible 66% of our business is based on REFERRALS.
Vestige provides incident response and computer forensics services to local, national and international clients including all of the following northeast Ohio counties: Summit, Portage, Stark, Wayne, Medina, Cuyahoga, Geauga, Lake, Ashtabula, Trumbull, Mahoning, Columbiana, Carroll, Ashland, Richland, Erie, Huron, Lorain, Richland, Trumball, and Tuscarawas County through our local office in the city of Medina in your Akron, OH neighborhood.
The Right Choice for Digital Forensics
Vestige helps parties involved in disputes, legal or otherwise, get to the facts of a matter by investigating computer systems and any digital devices that have been involved in a case to find both the visible and deleted evidence.
Our certified data evidence specialists and forensic analysts perform controlled extraction, preservation and analysis of legally admissible evidence from any digital storage devices. Our extensive knowledge and expertise in digital forensics is used in civil and criminal proceedings as well as internal investigations to discover the good, the bad and the ugly so that stakeholders can make the best educated decisions for their matter. We're also digital evidence testimonial experts in courts of law.
We take pride in offering expert advice to help our clients to help them make educated and informed decisions about their approach and application regarding electronic evidence.
CONTACT VESTIGE TODAY
Vestige has three offices: Medina, OH (Cleveland), Pittsburgh, PA and Columbus, OH. Attorneys, IT, HR and Insurance Claims Investigation professionals look to Vestige to perform excellent digital forensic services for their Non-Compete, IP Theft, Non-Solicitation, cybersecurity, IT Assessment, Property Casualty Insurance Investigations, as well as Employment Relations matters.
If you need assistance with Akron, Ohio computer forensics call your local Vestige office at
(330) 721-1205 or CONTACT US today via email.