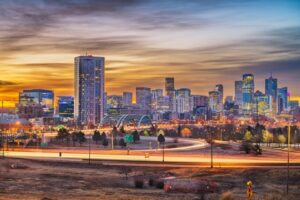 Digital Forensics Services in Great Denver, Colorado
To effectively locate existing evidence on cell phones and other mobile devices, computers, servers, workstations, surveillance cameras, email, social media, and USB drives ….choose Vestige Digital Investigations, in Englewood and throughout the state of Colorado. In addition to our Digital Forensic services in Denver, we also offer e-Discovery, as well as Proactive Cybersecurity and Reactive Incident Response Cybersecurity services.
Our digital and computer forensic services are utilized as an investigative arm as well as an extension of I.T. departments to uncover artifacts and electronic evidence, even if its been deleted, from any type of digital device. We are an expert, neutral party who Acquire data remotely or on-site, Forensically Preserve it, Analyze it, and Report on it.
Vestige's national and global reach is both efficient and useful to businesses small and large. We are current on all laws and have years of trusted expertise for both common and unique cases. Intellectual Property Litigation, Employment Litigation, Internal Investigations, Computer Forensic Services, Mobile Device Communication with Cell Tower forensics, and Cybersecurity Assessments and Remediation are just a few of our services. We are also Testimony Experts in court for Digital Forensic and Cybersecurity.
VESTIGE – THE EXPERTS OF CHOICE
We are deeply knowledgeable, experienced, and trusted Experts, with college degrees and/or advanced certifications in the niche specialties of Digital Forensics. Our digital forensic investigators understand technology as well as the legal requirements of acquiring, preserving, locating, analyzing, reporting and preparing relevant digital evidence — both remotely and on-site. This evidence is then used to settle internal investigations all the way to legal proceedings in courts of law.
Intelligent clients understand that the real power of computers and digital devices is not just as a repository for content, but also a storehouse of electronic evidence — the best witness! Vestige's certified Computer Forensic Experts aid attorneys, financial (bankers, CPA's, auditors), human resources, insurance, information technology, and other business professionals uncover proof to help parties involved in disputes, legal or otherwise, get to the facts of the matter and achieve resolution.
EXCEPTIONAL SERVICE
Serving as a neutral party Vestige's digital forensics analysis services apply to cases such as: White-Collar Crimes (Embezzlement, IP Theft, Non-Compete, Non-Solicitation), Employment Relations, Cybersecurity (proactive & reactive), Data Recovery, Contract and Shareholder Disputes to name a few.
Vestige offers digital forensic services in all areas of Colorado, including major cities such as: Denver, Colorado Springs, Aurora, Fort Collins, Lakewood, Thornton, Arvada, Pueblo and Durango, who look to Vestige for confidential digital forensic services.
For more computer forensic resources and assistance with digital forensics, look for Vestige in the greater Denver Colorado area. Call the local office at (303) 872-9231 or contact us today via email. Vestige – Turning Digital Evidence Into Intelligence™.
.