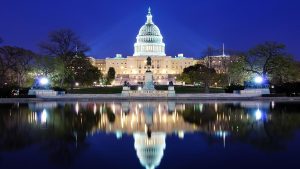 If you're seeking Expert Digital Forensics, Cybersecurity or E-Discovery Services in Washington, DC and surrounding areas, contact Vestige Digital Investigations.
Vestige helps organizations Identify, Investigate, Manage and Protect their most vital digital resources. We do that through a robust set of inter-related services, including: Digital Forensics, Proactive and Reactive Cybersecurity Solutions and E-Discovery Services. With 90% of the world's communication wrapped into digital form…how can Vestige help you in the digital frontier?
Serving the Greater D.C. Area
Serving as a neutral party, Vestige services apply to cases such as: White-Collar Crimes (Embezzlement, IP Theft, Non-Compete, Non-Solicitation), Employment Relations, Cybersecurity (proactive & reactive), Data Recovery, Contract and Shareholder Disputes to name a few.
Vestige serves all metropolitan areas of Washington DC, as well as: Capital, Virginia and Maryland areas. Including but not limited to Arlington, Alexandria, Bethesda, Fairfax, Frederick, Gaithersburg, Reston, Rockville, and Silver Spring. Organizations look to Vestige for confidential computer forensic investigations, cybersecurity services as well as consulting on electronically stored information (ESI).
For assistance with digital forensics in Washington, D.C. call the local Vestige office 800-314-4357 or CONTACT US today. You'll be glad you did!