Articles
12 Benefits of a Virtual CISO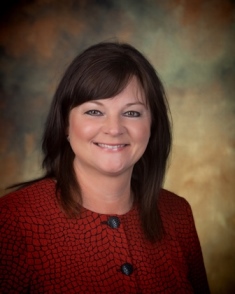 Vestige Digital Investigations, Marketing Manager
BA
The addition of Chief Information Security Officers (CISOs) as a part of the Executive Management Team in organizations has become commonplace. With the increase in workloads and potential issues with moving to the cloud, virtualization of the data center and the addition of mobility into the organization—the need to address complex Cybersecurity threats has never been greater. CISOs provide critical guidance on overall information security, adherence to compliance and regulatory requirements and generally understanding the risks that face each and every organization – no matter the size. Over the past decade, CISOs have moved from a necessary but 'costly overhead' position for an organization, to being critical within the organization often sharing the C-Suite with the CEO, CFO, COO and Legal.
However, there is no 'on size fits all' in the business world. Information Security, big and small, simple and complex, is critical and unique to every company and requires customized virtual CISO services.
Fortunately the rise of Virtual CISOs (aka: vCISO) present an effective, flexible and affordable alternative for organizations that need access to high-level Information Security expertise but don't want the expense of an in-house officer.
Here are a dozen benefits that a vCISO offers:
1. Clear Vision
A virtual chief information security officer offers a clear vision of where your organization's IT security program stands, where it can go, and how to get it there. They strategize, plan and execute a cybersecurity strategy to align with your business strategy.
2. Addresses Attrition
With the issue of supply & demand, there is a deficit of qualified CISOs because many large, heavily regulated companies are mandated to have a CISO. As a result, Mid-size and SMBs who don't fall under these mandates, often struggle to find qualified full-time CISOs.* Fortunately, a vCISO offers a creative solution.
3. Affordable Framework Expert
A virtual CISO typically costs much less than an in-house, full-time CISO. Based on the normal contract rate for virtual CISO's, an organization can save an average of 60% from a typical industry salary. Which means small and mid-sized organizations can significantly benefit by hiring a vCISO instead. A virtual CISO provides security and governance on a budget.
4. Allows Internal IT Team to Maintain Focus
vCISOs can focus on the high level cybersecurity needs of the organization: security policies, guidelines, compliance standards (ex. HIPAA, PCI, GLBA, SOX, FERPA, SSAE16 | SOC Reports). This allows the current internal IT team to remain focused on their day-to-day activities and refrain from getting side-tracked and maintain an appropriate work-load so they are not 'spread too thin'.
5. Immediately Up-to-Speed
A qualified CISO will quickly adapt to the hiring organization's environment. This provides immediate value, reduces time waste, and resources. A virtual CISO is typically able to deliver more quickly and efficiently giving the organization more for their money from the start.
6. Vendor Relationships
Through their experience, vCISOs build a network of vendor relationships and industry leader contacts. These relationships give them a head start if problems arise and an action plan is required. Through experience and industry connections, vCISOs can quickly identify optimal solutions in any given situation, saving organizations from the frustrating and often the slow learning curve that can occur when new circumstances come into play.
7. Flexibility
The beauty of vCISO is its flexibility. An organization can set up a retainer for a set amount of hours; hire someone on a project basis for a short-term tactical need; buy a block of time; or sign a long-term contract. It is totally scalable and allows the organization a fill-in based on where and when you need it most.
8. Neutral Expertise
Because they have worked with a number of organizations, vCISOs tend to be 'a neutral vendor' with no hidden agendas or internal organizational motivations. They simply do the job and guide clients to the best outcome for any given information technology situation.
9. Adaptive
An experienced vCISO changes to fit your organization's environment. With a well-practiced instinct for adaptation, vCISOs can mold to your company rather than trying to force it into a fixed template.
10. Expert Knowledge
An advantage of the vCISO is you have access to an expert with deep knowledge of compliance, network, and security – both in overall strategy and hands-on approach to implementation. An added benefit is you can tap the knowledge your vCISO has gained in their work with a diverse range of industries in multiple environments and reap the benefits.
11. Incident Response & Digital Forensic Skills
A vCISO can provide proactive and independent coordination of programs such as breach and incident response including any needed Digital Forensics. vCISOs can work swiftly on these while business continues with minimal disruption.
12. Succession Ease
Contracting a virtual CISO allows for critical functions of compliance, governance, and risk management to continue if the company were to lose a key staff member. It offers strength to your employee and executive succession plan. This can reduce stress, regulatory and client concerns, and allow organizations to focus on finding the right next step instead of scrambling to 'fill the gap'.
Additional article:
Vestige vCISO | Virtual Chief Information Security Officer Services
To request a FREE Quote, contact Vestige today:
* Source: BankInfoSecurity