Articles
All Roads Lead to Digital Forensics
Many attorneys think of Digital Forensics as a specialty that's occasionally useful for cases revolving around text messages, email or computer crime. If asked, most will say, "yeah, I get one or two of those cases a year. I got a computer guy who does them for me."
But what if such an attorney was only looking at a fraction of the relevant evidence? What if there were troves of invisible evidence hiding right under his or her nose? In that case, a strategy based on only a small portion of the available evidence might not be appropriate at all.
But because digital culture has evolved so rapidly, that's exactly where the majority of attorneys are right now.
When a case comes in, an attorney will listen to the client's description of the case, review relevant documents and then get to work. Only if a client mentions important data on a cell phone or a computer, will an attorney engage a digital forensics expert.
Even on those occasions, the digital forensics company will be asked to dutifully produce the requested files, such as a specific thread of text messages from a particular date. But an abundance of invisible digital evidence will often remain untapped.
Key Legal Strategy – Utilize Digital Forensics in Every Case
That's why, at the beginning of every case, an attorney should speak with a Digital Forensics Expert, who can understand the broad case objectives and devise a comprehensive strategy, based on all available evidence. Experience demonstrates that cases are often won with evidence that may be different from what was originally sought or anticipated before the forensics team is brought in.
In the digital age, the first step for an effective attorney should be to surface all the potentially relevant digital information, to develop a clear picture of what happened and what evidence may support the client's objectives. It's important to know that digital devices can yield precise information about all kinds of digital activity, beyond text messages or email. By looking at metadata and other files that are hidden from the user (but available through digital forensics) experts can determine when, how and why any particular digital event occurred.
For example, we can determine that a document containing trade secrets was copied to a specific brand of thumb drive at a precise time and date from a specific computer. We might also recover browser history that reveals a search for "how to avoid detection when copying documents." (Yes, that actually happened!)
As important, a digital forensics expert may identify additional devices or cloud accounts that hadn't been considered by the attorney or the client. Those devices may contain critical evidence, too; digital evidence that may change the case outcome.
Only by uncovering all the available evidence, using an early digital strategy, can an up-to-date attorney prepare the best possible case for his clients. In the future, a "digital first" approach will no doubt become standard operating procedure for addressing a new case. But for now, attorneys will need to make an effort to better understand how digital evidence can be integrated into their daily activities.
Yes, all roads may lead to Rome, but they start with Digital Forensics.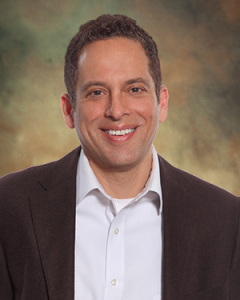 by Daryl V. Rowland
For more information CONTACT VESTIGE