Articles
Local Digital Forensics For Ohio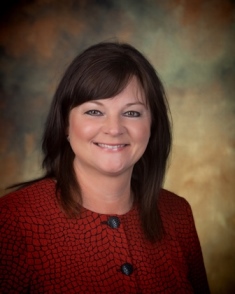 Vestige Digital Investigations, Marketing Manager
BA
Who are the Best Digital Forensics and Cybersecurity Experts in Ohio? (Reviews/Ratings)
Each year at Vestige Digital Investigations, we meet with well over 500 organizations and individuals in the state of Ohio, surrounding Midwest states and beyond regarding our digital forensics and cybersecurity services. During our conversations, we often get the question, "Who are some of the other services and competitors in our area?"
Not ones to shy away from being forthright and honest with respect to the competition, wanting our customers to be as informed as possible, and comfortable in knowing we offer exceptional services – here is a list of some of the reputable companies that provide digital forensic services, as well as Ohio cyber security services:
Binary Intelligence is located in Franklin, OH. They are a professional digital investigation agency that provides expert services in the areas of mobile device forensics, computer forensics, high-tech investigations, electronic discovery and data recovery.
Interhack is based in Columbus, OH. They are a computer expert firm addressing matters of privacy, security, and forensic data analysis. They help executives and attorneys understand what they need to know for the boardroom and the courtroom. They also offer cybersecurity services which delivers assessment and reporting services to help firms find and keep the proper balance of risk, utility, and expense.
TCDi is located in downtown Cleveland, OH. They work with IT and legal departments in a wide variety of industries and sectors. They help them adopt the most current standards and tools and help manage and track electronic information, uncover evidence and plan for data recovery.
bit-x-bit This is another company if you're looking for local digital forensics in Pittsburgh, PA. They are experienced litigation lawyers and certified computer forensic examiners who resolve ESI issues on projects ranging from trade secret theft and privacy breach incidents to financial fraud, white-collar crime and employee harassment.
If you're researching Ohio digital forensic investigations and are in need of quotes for your organization, clients or yourself, these are four companies to consider.
We also think you may like to take a look at some of these links for great resources:
How to find a Digital Forensics Expert
Vestige – Sample Case Studies & Representative Matters
How much does Digital Forensics Services Cost?
For additional articles:
ARTICLES