Articles
School Systems Look to Vestige for Critical Cybersecurity Consulting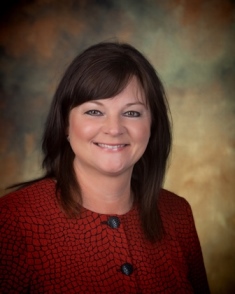 Vestige Digital Investigations, Marketing Manager
BA
School Systems Look to Vestige for critical Cybersecurity Consulting
Educational institutions and school systems are at high risk of getting hit by ransomware and other types of cyber attacks. Districts around the U.S. are coming up against aggressive hackers, who are publicly posting sensitive student information.
You may have read articles similar to these:
Oct. 12, 2020 Detroit Free Press
Why hackers are targeting school districts
https://www.freep.com/story/news/education/2020/10/12/hackers-targeting-local-school-districts-walled-lake/5965647002/
Nov. 13, 2020 Wall Street Journal
Schools Struggling to Stay Open Get Hit by Ransomware Attacks
https://www.wsj.com/articles/my-information-is-out-there-hackers-escalate-ransomware-attacks-on-schools-11605279160

Two reasons why hackers like targeting schools:
Out-of-date equipment and applications that become vulnerable to attack and are easier to access and schools hold a wealth of personal information
Money – Ransomware locks up a system or portions of systems and is often used to demand a requested sum of money or the information will be publicly posted; or the data sold to identity thieves, which can ruin credit scores of students and staff, for example. Another is that school systems often carry cybersecurity insurance and hackers know this and know schools can typically pay a set amount to gain access to utilize their systems again.Thieves frequently request to be paid in electronic currency (bitcoin) as it is difficult to trace.
While each circumstance is unique, at Vestige if at all possible we do not recommend paying the ransom as a general rule.
Vestige Services, both Proactive & Reactive, to Thwart Cyber Intruders:
PROACTIVE SERVICES
Gaining Clarity:
Assessments – Vulnerability Scanning, Pen Testing and Regulatory Compliance and Third Party Compliance Assessments
Roadmap to Implement Layered Controls to improve the organization's overall IT posture
Preparing:
BreachReady™ – retainer agreement that allows schools to have Vestige's Cybersecurity Services already vetted out, a contract in place and familiar with your I.T. environment before a breach occurs, preventing serious downtime.
Remaining Vigilant:
Cybersecurity Awareness Training for Users with improvement tips to make users aware of the tactics and techniques being used by attackers
Hunt Team – long-term agreement for Network and Data Monitoring Services, with early detection that greatly mitigates attacks before they can occur
Virtual CISO – high level strategic planning combined with tactical team for organization's information security needs
REACTIVE SERVICES
Incident Response / Data Breach – quick assessment, stop and mitigation of damage during a security incident or suspected data breach
Malware Analysis – reverse engineering services of malware to determine the payload impact on your digital environment.
Root Cause Analysis – Vestige's proven approach, tools and techniques to systematically process your data breach and accurately identify the cause of the incident.
If you are a School Administrator, Accountant, IT Director, or School Law Attorney and would like more information for your school system, CONTACT VESTIGE today.
————–
In addition to cyber consulting, Vestige assists in the area of Digital Forensics utilized in internal investigations at schools.
LINK: Vestige School Law Services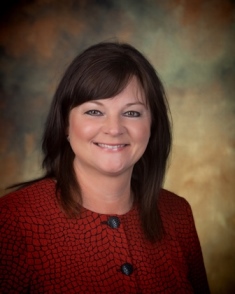 By Betsy Mikalacki
Marketing Manager
Vestige Digital Investigations
#SchoolLaw #EducationLaw #SchoolCybersecurity