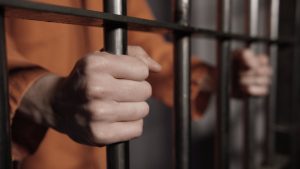 Digital Forensics for Violent Crimes
In today's day and age, every criminal case involves digital evidence. Most times the government has the upper-hand, because they have teams of analysts and the time to mount their prosecution.
In Capital Offenses, violent crimes such as murder or betrayal of one's country are cases that are treated so seriously that death may be considered an appropriate punishment. But what if there is digital evidence out there to help your client achieve a more favorable outcome? A criminal computer forensics expert can help you find out.
OUTSIDE COUNSEL — TIP THE BALANCE IN YOUR FAVOR in your quest to do what's best for your client.
Retain Vestige — experienced Digital Forensic Experts.
Types of Violent Crime Cases
The Expert Digital Forensics Team at Vestige get involved in a number of Violent Crime Cases including:
Capital Offenses
Manslaughter
Murder
Services Offered:
Alibi confirmation
Location analysis
Recovery of deleted information
Analysis of alternative hypotheses
Review of Law Enforcement Report and opinion
Assistance with cross-examination of opposing Expert.
Contact Us today to discuss how Vestige can assist with your Violent Crime Matter.