2019 Information Security Summit – ISS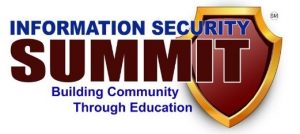 Be a part of the largest, most impactful week-long gathering of I.T. professionals in the Midwest!
ISS is a registered 501(c)6 non-profit, volunteer-led organization. In partnership with various security, compliance, and privacy-related organizations, ISS provides quality, cost-effective training, conferencing and networking events; promotes education and awareness to our community of professionals and students; facilitates Career Connection events, and promotes non-profit professional IT groups and organizations with their training and conferencing efforts.
The SUMMIT features national speakers and local experts on the best practices in information security and data protection as well as fun activities like hackathons, Xceptional networking events, and competitions. The last three days of The SUMMIT are dedicated to product-specific or industry-wide training programs and thought leader keynote addresses.
This year, besides new sponsors, and expanded Career Connection and the addition of a third day, we have five inaugural Industry Tra✘: Manufacturing, Healthcare, Legal, Cyber Risk, and AI Machine Learning
Look for Vestige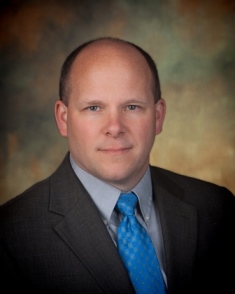 Greg Kelley, EnCE, DFCP, Chief Technology Officer at Vestige Digital Investigations is speaking on:
Friday, October 25, 2019 from 10 am to 11 am
INCIDENT RESPONSE ….What Really Happens
We've moved from a "When…not If" scenario as it relates to Cybersecurity incidents. We're not only dedicating resources to protecting and detecting incidents, but also recognize we need to respond accordingly. In this presentation, Vestige veteran Cybersecurity Incident Responder and Chief Investigative Officer, Greg Kelley, will not only explore best practices as it relates to Incident Response but share case studies and experience and lessons learned while investigating hundreds of incidents.
Benefits of Attending:
Hear real-world experience as it relates to cyber incidents,
Gain exposure to tools & techniques used by incident responders,
Learn when the right time to bring in professional expertise is and what questions to ask
Attendees Will Learn:
Best Practices for carrying out Incident Response on Cybersecurity events,
Tips & Tricks for getting answers to the really important questions,
A framework for conducting Incident Response
Info & Registration
INFORMATION: https://www.informationsecuritysummit.org/2019-iss-cle/
AGENDA: https://www.informationsecuritysummit.org/cms/resources/media/2019/09/SUMMIT-Agenda-2019-V15.pdf
REGISTRATION: https://www.informationsecuritysummit.org/events/2019-summit-attendee-registration/