2020 NACDL Annual Meeting & Seminar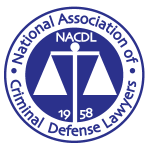 2020 Natl. Assn. of Criminal Defense Lawyers Annual Meeting & Seminar
** Due to COVID-19 restrictions and safety, this is NOW A VIRTUAL ONLINE CLE EVENT.
Criminal Defense Attorneys – don't miss this year's dynamic event titled: Breaking Through: Challenging Police Credibility, Misconduct & Overreach. Look for the Vestige Exhibit at the 2020 NACDL annual meeting and seminar.
Overview
Every day, in jurisdictions across the country, prosecutors skirt Brady requirements and police officers skirt the truth. Compounding the problem is the inability of defense counsel to access information about police and prosecutorial misconduct, not to mention the inadequacy of laws to require production of that information.
You are invited to join your nationwide NACDL colleagues at the historic Breakers Resort in Palm Beach, Florida, to identify and learn modern solutions and trial techniques to address these issues.
We will explore building and using a police database, working with law enforcement experts to crack your case, what Brady means in modern 2020, and the intersection between technology and misconduct including the ways law enforcement employs body cameras and facial recognition technology. You will also experience specific skills-based lectures that will teach you effective trial and motions techniques.
Professor Alexandra Natapoff, author of the books "Snitching: Criminal Informants and the Erosion of American Justice" and "Punishment Without Crime" will be the featured speaker.
Join us at the 2020 NACDL annual meeting and seminar for this timely and unique training on how to break through the barriers, and hold police and prosecutors accountable for both their actions, and inaction.
INFO & REGISTRATION