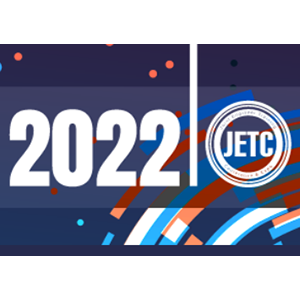 2022 Joint Education Training Conference & Expo
AME's 2022 Joint Engineer Training Conference & Expo is headed to Aurora, Colorado, May 10-12. Join your colleagues from across the A/E/C – Architectural/Engineering/Construction industry and joint engineer community for three days of education, training and networking opportunities. And as the Society of Military Engineer's (SAME) Annual Meeting, JETC offers numerous awards and recognition activities to celebrate the contributions and excellence of the Society's Posts and members in supporting the SAME mission "to lead collaborative efforts to identify and resolve national security infrastructure-related challenges."
Vestige Digital Investigations in the Expo Hall – Booth # 332
The 2022 JETC in Colorado promises to be a must-attend reunion for members of the military engineering community and A/E/C industry! After two years of hosting JETC virtually, we are so excited to be getting together again for the premiere joint education and training conference, bringing together professionals from across the public and private sectors to learn and network in a collaborative setting.
Highlights of the 2022 JETC will include over 70 hours of education and training sessions, keynote speakers, myriad networking activities, a robust exhibit hall, and countless opportunities to connect and meet with decision-makers throughout industry and government. The week also will feature a number of SAME recognition events and celebrations, including the Post Awards Luncheon, Fellows Investiture, Society Ball & Awards Gala, and welcoming of the next class of our Leader Development Program.
Don't miss this chance to reconnect with friends and colleagues, and strengthen your personal and professional development. Mark your calendars for May 9-12, 2022 at JETC!
Program Highlights:
Exclusive Keynote Speakers
More than 70 Education & Training Sessions
Joint Engineer TableTop Exercise
Exhibit Hall with Leading A/E/C Companies
Networking Activities and Receptions
SAME National President Transition
Centennial Ball & Awards Gala
Academy of Fellows Investiture
Leader Development Program Introduction
Society Leadership & Post Awards Luncheon
#SAMEJETC22