Cleveland PTAC: Cyber Security Requirements for Controlled Unclassified Information – CMMC Levels 3-5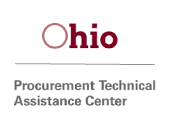 Cleveland PTAC: Cyber Security Requirements for Controlled Unclassified Information – CMMC Levels 3-5
The Cleveland PTAC – Procurement Technical Assistance Center is hosting a 90 minute webinar on:
Cyber Security Requirements for Controlled Unclassified Information – CMMC Levels 3-5

Damon Hacker, President of Vestige Digital Investigations, introduces the DoDs cybersecurity evolution from NIST 800-171 to the new CMMC (Cybersecurity Maturity Model Certification). During the presentation we will explore the DoDs rationale for implementing this, but most importantly educate DoD suppliers as to how to navigate the requirement and understand the DoDs expectations.
If you are one of the 221,000+ suppliers to the DoD whether big or small, whether prime or subcontractor, if you handle Federal Contract Information (FCI) or Controlled Unclassified Information (CUI), you will need to become certified to bid on contracts starting as early as 2021. We will conclude with a complete path forward on becoming certified and explore why the process will likely take most organizations 6 months or more to become certified.
Attendees Will Learn: -The difference between NIST 800-171 and CMMC -About the various Maturity Levels, and -What the CMMC Framework includes and what compliance entails
Info & Registration
Link: https://ptac.ohio.edu/ (scroll to bottom of page under NEWS & EVENTS)
No Charge.