CSU – 2020 Cybersecurity & Privacy Protection Conference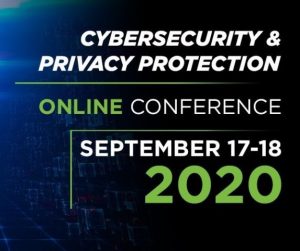 5th Annual Cybersecurity and Privacy Protection VIRTUAL Conference
Vestige is a Sponsor & Speaker at this dynamic event being held Thursday, Sept. 17 and Friday, Sept. 18 and hosted by Cleveland State University Cleveland-Marshall College of Law.
It brings together experienced government officials, in-house counsel, business executives, cyber insurance leaders, litigators, information security officers and privacy managers to discuss current developments and best practices in cybersecurity and privacy protection. The conference is aimed at identifying innovative strategies that integrate legal, managerial and technical approaches to managing cyber and privacy risks.
A truly cross-sector event, Cleveland-Marshall's Cybersecurity and Privacy Protection Conference is one of the leading educational and networking events in the Great Lakes Region, and features rich content of interest to legal and compliance professionals, information technology and security experts, and executives responsible for developing security and privacy policies.
Presentations
Federal Trade Commissioner, Christine Wilson, will discuss the latest developments at the FTC and the impact of COVID-19.
We'll also examine the landscape of state privacy laws with a focus on California, hear from representatives from the SEC, HHS/OCR, FBI, DHS, as well as learn how Chief Privacy and Information Security Officers from organizations like Nationwide Insurance and Lincoln Electric are addressing the challenges posed by these new regulations and the pandemic.
Look for Vestige on this Panel Presentation: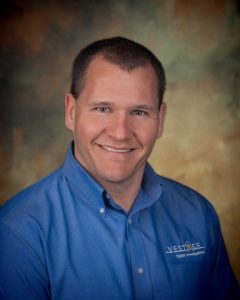 Damon Hacker is on a panel presentation:
THURSDAY, SEPT. 17 at 1:45 pm-2:45 pm
INCIDENT RESPONSE: First Response and Triage of Cyber Incidents. Includes how to remediate issues such as Ransomware, Business Email Compromise and Loss of Data.
This session will discuss developing, implementing and executing incident response policies and procedures before, during and after a security breach, including defensible incident response plans; who should be on the incident response team; breach notification requirements and the important role that cyber risk insurance can play in both preparing for an incident and responding to it
Registration
REGISTER HERE: https://www.eventbrite.com/e/2020-cybersecurity-and-privacy-protection-conference-tickets-75228064165
8 hrs CLE credit pending. 8 hrs IAPP CPE credit pending
Vestige is an event: SPONSOR • PANELIST
#CMLAWCyber2020