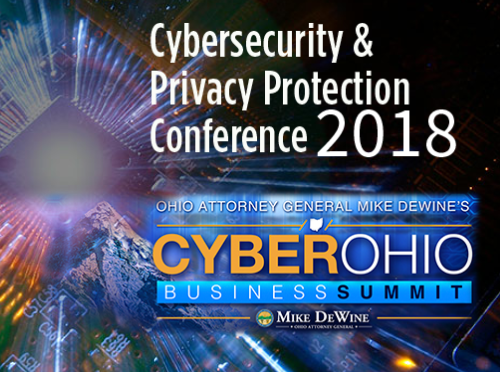 The Center for Cybersecurity and Privacy Protection at Cleveland-Marshall College of Law is joining with Attorney General Mike DeWine's CyberOhio Business Summit to present two days of collaborative learning with cutting-edge topical discussions and engaging keynotes from national leaders in technology, business, law and government, including Congressman Mike Rogers, former Chair House Permanent Select Committee on Intelligence; Ohio Attorney General, Mike DeWine; and Renault Ross, Chief Cybersecurity Strategist, Symantec.
VESTIGE IS AN OFFICIAL SPONSOR, PANELIST & EXHIBITOR for the 3rd annual Cybersecurity & Privacy Protection Conference being held on Thursday, March 22, 2018 at the Cleveland-Marshall College of Law, Atrium & Moot Court Room.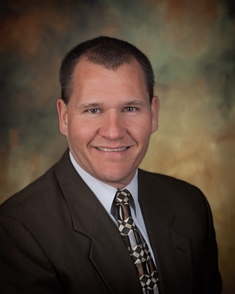 Join Damon Hacker, MBA, CCE, CISA,CSXF, Vestige President & CEO who is presenting on the:
* Incident Response Tools & Tactics Panel (March 22, 2-3pm);
MARCH 22 – CYBERSECURITY & PRIVACY PROTECTION CONFERENCE
(7.5 HRS CLE CREDIT PENDING)
A truly cross-sector event, Cleveland-Marshall's Cybersecurity and Privacy Protection Conference is one of the leading educational and networking events in the Great Lakes Region, and features rich content of interest to legal and compliance professionals, information technology and security experts, and executives responsible for developing security and privacy policies.
The Honorable Mike Rogers, former member of Congress and Chair, US House of Representatives Permanent Select Committee on Intelligence (HSPCI) and David M. Abshire Chair, Center for the Study of the Presidency and Congress will open the Cleveland-Marshall College of Law Center for Cybersecurity and Privacy Protection's third annual conference on Thursday, March 22 with a keynote address discussing national cybersecurity policy.
As chair of the HSPCI, Rogers authorized and oversaw a budget of $70 billion that provided funding to the nation's 17 intelligence agencies. Rogers was a prominent leader on cybersecurity in the United States Congress during his service, shepherding multiple cybersecurity bills through the House of Representatives and is a highly sought-after national expert on cyber policy. Rogers also is a CNN national security commentator and a regular in the major print outlets such as The New York Times, The Washington Post, The Wall Street Journal and the Associated Press.
MARCH 23 – CYBEROHIO BUSINESS SUMMIT – FREE EVENT
(REGISTRATION REQUIRED AND FEE FOR 6.5 HRS CLE CREDIT PENDING)
Attorney General Mike DeWine's CyberOhio Business Summit will feature cybersecurity experts from across the country to provide small business owners and leaders of nonprofits with practical, understandable, and actionable cybersecurity information. Come learn how to better protect your business and yourself from the ever evolving cyber threat landscape.
This event brings together experienced government officials, in-house counsel, business executives, cyber insurance leaders, litigators, information security officers and privacy managers to discuss current developments and best practices in cybersecurity and privacy protection. The conference is aimed at identifying innovative strategies that integrate legal, managerial and technical approaches to managing cyber and privacy risks.
Join us to connect and engage with leading experts who will address cyber and privacy risk-management strategies, regulatory compliance, civil litigation following high-profile data breaches, law enforcement cooperation and information-sharing models, incident-response and cyber-risk insurance.
REGISTER
Vestige is proud to be: