Greater Akron Chapter – Morning Buzz

The Morning Buzz is a monthly speaker breakfast series which aims to connect small and medium size businesses by facilitating the exchange of ideas and strategies for business growth and success.
On the Table
On the Table Greater Akron, headed by the Akron Community Foundation, is a first-of-its-kind initiative that brings together thousands of residents from all walks of life to share a meal and discuss meaningful ideas to strengthen our community.
Guest Speaker: Greg Kelley of Vestige Digital Investigations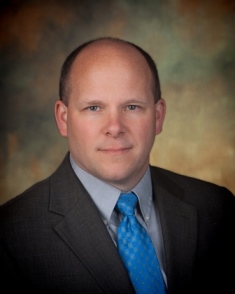 A pioneer in digital forensics and IT security, Greg Kelley, Chief Technology Officer at Vestige, has helped to shape this important and fast-moving industry. He continuously helps to improve the techniques, processes and technology in this specialized field. He is a court approved Expert for testimony.
Greg is responsible for the creation of Vestige's infrastructure and oversees the process of standardizing and streamlining Vestige's forensic analysis services to provide consistent, high quality results in a timely basis. Greg leads the company's Digital Forensic and E-Discovery Services. He has 20 years of experience working in the computer industry. His various positions and responsibilities included custom software design and implementation, network management and security, database programming, disaster recovery and end-user support. Vestige is one of the few companies that provides comprehensive digital forensic investigations on any digital devices, as well as cybersecurity, and e-Discovery. He has worked extensively on criminal and civil matters covering areas such as intrusion and incident response, intellectual property theft, fraud and uncovering hidden assets. Greg is experienced and has testified in State court and Federal court in both civil and criminal cases.
REGISTER TODAY!
Registration Link: https://greaterakronchamber.org/connect/events/2018-morning-buzz/morning-buzz-(7)