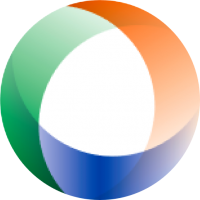 Cybersecurity for the C-Suite
Wednesday, Jan. 11, 2017. Northern Medina County Chamber Alliance hosts January's Chamber Day at LCCC Mid-Point Campus, 50 Pearl Rd, Suite 300, Brunswick, OH 44212 | 11:30a-1pm
Ever wonder why organizations big and small keep getting hit by CyberCrime? Hint: It's not because the organization isn't concerned about its risks!
Join Greg Kelley, CTO of Vestige Digital Investigations, on his presentation: Cybersecurity for SMBs.
It looks at Cybersecurity from the perspective of Management/Ownership and addresses a paradigm for understanding what's really going on out there and why the approach that most organizations take towards Cybersecurity is contributing to the increased attacks. The presentation combines a look at the Top 10 Trends, a look at how these trends ought to be shaping the Cybersecurity initiatives of organizations, and a practical framework for addressing the Cybersecurity Threat within an organization's Actual Threat Environment™. It also includes a C-Suite checklist for Critical Security Controls that every company must have in place to prevent cyberattacks.
This seminar is ideal for business owners, executive management and professionals that advise organizations on business matters.
Link address: http://brunswickarea.chambermaster.com/events/details/january-2017-smart-start-cyber-security-a-must-attend-event-for-small-business-2375