Mercyhurst University – Cybersecurity Program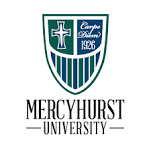 Mercyhurst University – Dept of Computing & Information Science
Vestige is pleased to be presenting at Mercyhurst University to the staff and students involved in the Cybersecurity Class.
Damon Hacker, MBA, CCE, CISA, CSXF, President & CEO is presents: Career Choices in Cybersecurity & Digital Forensics.
The presentation includes information on helpful coursework employers look for in this field, as well as Vestige internship and employment opportunities.
For more information on Mercyhurst's Cybersecurity Degree, click this link:
https://www.mercyhurst.edu/academics/cyber-security