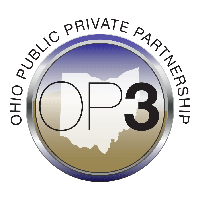 The Ohio Dept of Public Safety and Homeland Security developed new tactics to better serve Ohioans in the wake of natural and man-made disasters. ODPS established the Ohio Public Private Partnership (OP3) to build partnerships across the state by engaging state and local government agencies, businesses, industries and associations in a collaborative effort to enhance disaster planning, preparedness, response, and recovery. Comprised of public and private sector representatives they share a vision of building the program through grass-root strategy.
During their Spring Conference, Vestige President, Damon Hacker presents a dynamic cybersecurity presentation titled:
Information (IN)-Security
It combines a look at the Top 10 Trends, a hacker's perspective on what makes an organization's environment attractive for attack and some real-world recommendations of things that can be done as soon as the presentation is over to better secure their environment.
For more information, visit the OP3 web site: https://homelandsecurity.ohio.gov/op3.stm
May 16, 2017 | OP3 – Ohio Public Private Partnership | AGMC Health & Wellness Center – Green, 1940 Town Park Blvd, Uniontown, OH 44685