Press Release
Vestige hosts international visitors at Medina headquarters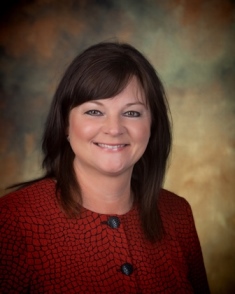 Vestige Digital Investigations, Marketing Manager
BA
MEDINA, OH – Vestige Digital Investigations welcomed a group of business visitors from Poland on Thursday, March 10, 2016. The visitors traveled to northeast Ohio through the Department of the State and the Cleveland Council of World Affairs (CCWA) for a program titled: Cybersecurity and Government Interoperability.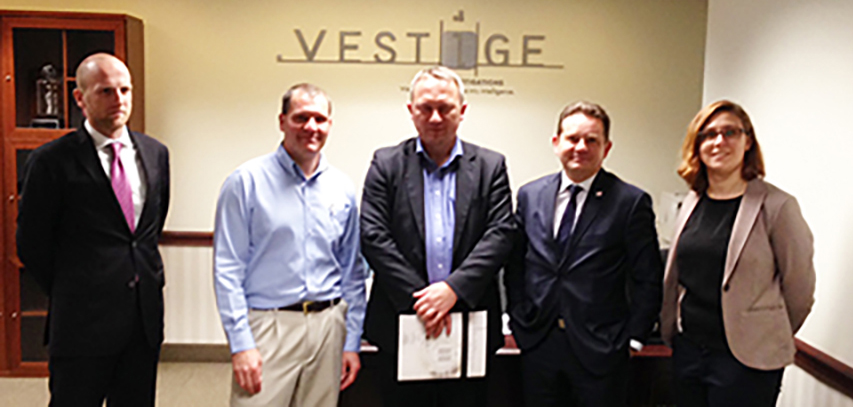 CCWA requested a presentation and tour from Vestige so the executives from Poland could learn the role of Electronic Evidence Experts and its services. They chose Vestige because it is a trusted company on the forefront of Digital Forensics, Cybersecurity & Electronically Stored Information (ESI) Consulting, particularly important to the legal, financial, IT and HR and insurance communities.
Damon S. Hacker, President & CEO of Vestige Digital Investigations, gave a high level, informative presentation to the six receptive visitors.
"My hope is that the Vestige presentation has had a positive impact in helping to create a greater understanding of the importance of Electronic Evidence in today's digital world.
I was happy to educate them more about our business and best practices in the spirit of international cooperation," said Hacker.
Vestige Digital Investigations, Ltd. is a leading U.S. Electronic Evidence Experts company specializing in Digital Forensics and Cybersecurity solutions – both proactive and reactive.
Vestige provides timely and trusted investigations of any digital devices to resolve disputes and litigate claims including Non-Compete/Intellectual Property (IP) Theft, Data Breaches, White Collar Crime and more. We serve small, mid-size and large Fortune 500 corporations both nationally and internationally helping professionals in the administrative, finance, fraud examination, HR, IT, insurance, law enforcement, legal and risk management fields make educated and informed decisions about access and preservation of digital information and its security. As experts, we offer a comprehensive knowledge of both the technical and legal aspects of digital forensics and cybersecurity. We are respected for confidential, objective, and knowledgeable investigations and reporting. Vestige Digital Investigations is headquartered near Cleveland, OH, with offices in Columbus, OH and Pittsburgh, PA. www.VestigeLtd.com
###
For more information, contact:
Betsy Mikalacki, Marketing
mailto: marketing@vestigeltd.com