Press Release
Kelley elected to national Digital Forensics Certification Board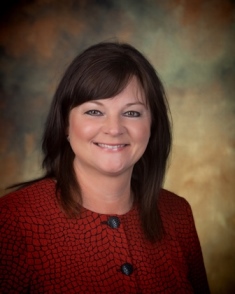 Vestige Digital Investigations, Marketing Manager
BA
MEDINA, OH – Greg Kelley, Chief Technology Officer and co-founder of Vestige Digital Investigations, has been elected
MEDINA, OH – Greg Kelley, Chief Technology Officer and co-founder of Vestige Digital Investigations, has been elected as the new Vice President of the Digital Forensics Certification Board (DFCB).
He joins the other newly elected Executive Officers: Dianne Barrett, President; and Timothy LaTulippe, Secretary.
The Digital Forensics Certification Board, headquartered in El Dorado Hills, CA, is a member-driven, non-profit, vendor-independent organization which is part of the International Association of Financial Crimes Investigators. The DCFB was sponsored in part through a grant from the National Institute of Justice. A national organization, the DFCB was founded to provide, among other things, an objective certification in digital forensics in order to promote trust and confidence in the digital forensics profession. The Board offers professional certification for digital forensic practitioners.
As Vice President, Greg's duties will include attending board meetings and making decisions on the direction and growth of the DFCB. Greg will also assist in approving candidates for certification.
"I have been involved in the DFCB since I received my certification in 2010. I believe in what the organization is attempting to do and highly value the certifications issued by DFCB," said Kelley.
###
Vestige Digital Investigations is a leading U.S. Electronic Evidence Experts company specializing in Digital Forensics and Cybersecurity solutions – both proactive and reactive.
Vestige provides timely and trusted investigations of any digital devices to resolve disputes and litigate claims including Non-Compete/Intellectual Property (IP) Theft, Data Breaches, White Collar Crime, ESI Consulting and more. We serve small, mid-size and large Fortune 500 corporations both nationally and internationally helping professionals in the administrative, finance, fraud examination, HR, IT, insurance, law enforcement, legal and risk management fields make educated and informed decisions about access and preservation of digital information and its security. As experts, we offer a comprehensive knowledge of both the technical and legal aspects of digital forensics and cybersecurity. We are respected for confidential, objective, and knowledgeable investigations and reporting. Vestige Digital Investigations is headquartered near Cleveland, OH, with additional offices in Columbus, OH and Pittsburgh, PA. www.VestigeLtd.com
For more information, contact:
Betsy Mikalacki, Marketing
marketing@vestigeltd.com