Press Release
New Hunt Team Service Available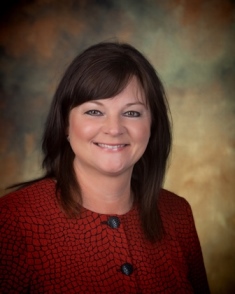 Vestige Digital Investigations, Marketing Manager
BA
MEDINA, OH – October is National Cybersecurity Awareness Month and Vestige Digital Investigations, is pleased to announce a new addition to their Cybersecurity service line called HUNT TEAM.
With high profile data breaches in the daily news, the IT department has moved from the 'costly overhead' department to the 'critical component' and key player in safeguarding everything from intellectual property to an organization's personal information.
"Protecting an organization from today's sophisticated and advanced cyber attackers who are seeking to profit or cause harm to your corporate mission isn't a one-time, one-stop solution," said Damon Hacker, Vestige President & CEO "Cyber attackers are opportunists. True protection requires constant vigilance. Every day, cyber criminals watch for opportunities to: breach your perimeter, steal employee credentials and inject malicious code into legitimate processes to bypass anti-virus protection. Most skilled digital hackers are in company's system 9 to 12 months before they are even discovered. The moment the opportunity becomes available, your most sensitive data can be compromised in seconds."
That's why today's cutting edge organizations are requesting and fully committing to full computer security. Rather than waiting to be a victim, they are choosing a proactive, comprehensive, long-term approach with a Hunt Team.
Vestige's Hunt Team continuously searches through a contracted organization's network looking for active indicators, markers and red flags that attackers leave behind as they are performing reconnaissance, privilege escalation, persistence and the myriad steps taken to "owning" an organization's security data.
"Our experience in preventing and solving data breach issues runs deep. We're certified and highly respected and skilled in Cybersecurity, Digital Forensics and the legal issues related to both. We serve as an extension of an IT department," said Greg Kelley, CTO at Vestige. Vestige's Hunt Team of Cyber Investigators enhances an organization's capabilities by supplementing the overall proactive defense from persistent attackers. Certified professionals work together to detect, identify and understand in order to completely thwart or greatly mitigate advanced cyberattacks.
FACTS
66% of companies say it is likely or very likely they will experience an Advanced Persistent Threat
1 in 3 companies are not prepared
Length of time most breaches go unnoticed: 9 to 12 months
The majority of breaches today are discovered by accident or by an external party
62% of Cyber Incidents actually affect small- and mid-size businesses
##
Vestige Digital Investigations, is a leading U.S. Electronic Evidence Experts company specializing in Digital Forensics and Cybersecurity solutions – both proactive and reactive.
Vestige provides timely and trusted investigations of any digital devices to resolve disputes and litigate claims including Non-Compete/Intellectual Property (IP) Theft, Data Breaches, White Collar Crime, p ESI Consulting and more. We serve small, mid-size and large Fortune 500 corporations both nationally and internationally helping professionals in the administrative, finance, fraud examination, HR, IT, insurance, law enforcement, legal and risk management fields make educated and informed decisions about access and preservation of digital information and its security. As experts, we offer a comprehensive knowledge of both the technical and legal aspects of digital forensics and cybersecurity. We are respected for confidential, objective, and knowledgeable investigations and reporting. Vestige Digital Investigations is headquartered near Cleveland,OH, and provides national and international coverage. www.VestigeLtd.com
For more information, contact:
Betsy Mikalacki, Marketing
marketing@vestigeltd.com