News
Vestige CEO named in forty under 40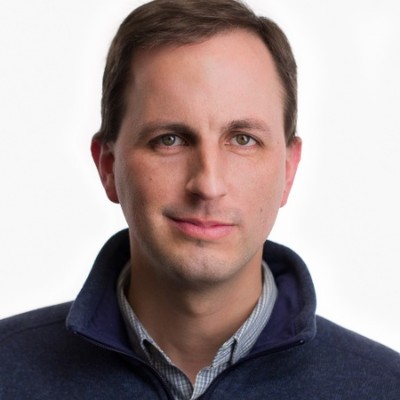 Crain's Cleveland Business, Technology Reporter
Damon S. Hacker, 38, President & CEO, Vestige is recognized for his professional success and civic contributions
One could consider Damon Hacker an e-witness interrogator. Mr. Hacker, 38, is president and CEO of Vestige Ltd. in Medina, where he and his colleagues virtually tear through computers searching for evidence of misconduct. If it's there, they usually find it, even if it's been deleted.
"If it shows up on your screen, it's probably written on your hard drive — and other stuff," he said.
Mr. Hacker has watched Vestige grow since he and two others founded the company in 2004. He expects revenue to rise by 40% this year, despite the recession.
He also has played a role in shaping the industry as a whole. In 2005, he testified before a congressional committee as officials debated whether to amend the Rules of Civil Procedure to address electronically stored information. Those amendments today require businesses that could face federal litigation to retain and be able to produce electronic records, be they in the form of e-mails, documents or text messages.
His company continues to push for changes in the industry, according to Mr. Hacker, who is an active member of the International Society of Forensic Computer Examiners.
"We're addressing some of the challenges in the industry that most people don't even realize are challenges yet," he said.
Mr. Hacker's interest in computers began at about age 10, when a friend got a programming book for kids called "The ABC's of BASIC." The prospect of being able to tell a computer what to do drove him to learn BASIC and, eventually, other programming languages. He also picked up other computer skills: By age 13, he was installing and fixing computers for his father's colleagues.
Given his last name, his choice of profession was probably unavoidable, he said with a laugh. "I think it was preordained."
After graduating from Sylvania Northview High School in suburban Toledo in 1989, Mr. Hacker earned his bachelor's in chemistry from Case Western Reserve University in 1993. He worked as a systems manager within Auxiliary Services at CWRU prior to earning his master's in business administration from the school in 1997.
He did a brief stint as an information technology analyst at Medical Life Insurance Co. before he and former fraternity brother Greg Kelley founded IT consulting firm F1 Ltd. of Westlake in 1998. While with F1, Mr. Hacker was exposed to the world of e-discovery and became intrigued.
"I read both books on the subject at the time. At least the two I could get my hands on," he said. "And I just thought this was the coolest stuff in the world."
Mr. Hacker, Mr. Kelley and a third partner, Don Wochna, would go on to found Vestige.
Crain's Cleveland Business
By: Chuck Soder
Photo By: Marc Golub