Articles
ALERT: COVID-19 and Your Intellectual Property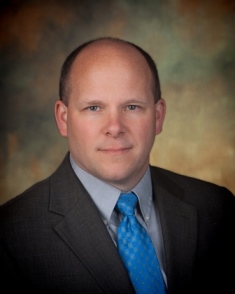 Vestige Digital Investigations, CTO and Founder
BS, EnCE, DFCP
BEWARE: IP Theft on the Rise during COVID-19
With the economic shutdown caused by the spread of COVID-19, many businesses have been put in the unfortunate position of having to lay off employees. These employees run the gamut of positions including assembly workers, administrative, sales, engineers, management and executives. With the layoffs, employers are asking for return of equipment such as cell phones, tablets and computers. Unfortunately, what is returned, or not returned, is causing alarm.
Vestige has seen an increase in calls from companies concerned about their intellectual property being stolen by employees who are laid off. This situation is not unusual considering we're in a pandemic. While some employees are sympathetic to the situation, many are upset at being let go and seeing a very competitive market with not many job openings. Some of these employees are resorting to actions that they feel may give them a leg up on their competition in the job market. Those actions include arriving at a potential employer with lists of contacts, pricing information, engineering data or other confidential and proprietary information.
Faced with this situation, what can a company do to protect itself?
When it comes to intellectual property theft prevention, there are two main avenues: a Reactive Response and a Proactive Response.
Let's talk first about the Reactive Response.
A forensic examination can determine what actions were taken the days, weeks or months before the layoff.
• Did they access data that they shouldn't have?
• Copy data to USB drives, send to the cloud or forward to personal email?
• Destroy data?
• Conversations with clients or employees about leaving and taking business?
Of course, everyone is very cost conscious in this environment. You may not want to pay for a forensic examination. Do not fall into the temptation to start poking around the devices yourself! Turning on the computer, logging in under your account or the former employees' and then attempting to look at activity that took place can render evidence of that activity, or previous important activity, inaccessible and unrecoverable.
So what's the solution?
A forensic preservation of a computer costs just a few hundred dollars and Vestige is here with remote preservation capabilities. Vestige has been performing remote preservation of data for nearly a decade. Whether it is a mailbox, computer, cell phone or other device, we have multiple methods to remotely preserve the data. We send a kit that includes an encrypted hard drive and when it arrives we get on a phone call with you to walk you through the easy process. We just need you to be our eyes and hands.
Now let's talk Proactive Response.
Of course these situations arise because something took place and you need to react to a situation. Wouldn't you rather spend less money to mitigate or prevent such activities from taking place? Wouldn't you rather know where your important data is, who has access to it and whether you can monitor that access? Vestige provides various cybersecurity proactive services that can set you on the right path to protecting your data before that data leaves the organization.
Next Steps
To recap, it appears that the current climate is leading to an increase in theft of company intellectual property. Companies that have proactive procedures in place are finding it easier to identify this activity before it happens or as it happens. Companies that discover the IP theft after it has occurred are strongly urged to consult with a Forensic Expert, like Vestige, and at the very least make a forensic image of the computer before performing any internal investigations.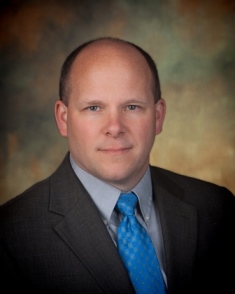 by Greg Kelley, BS, EnCE, DFCP,
Chief Technology Officer at Vestige Digital Investigations
If you suspect digital IP Theft or want to prevent it CONTACT US.