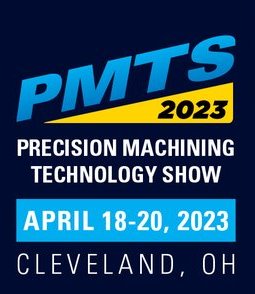 Vestige and MAGNET are assisting manufacturing client, Midway Swiss Turn Inc, on their required Cybersecurity Maturity Model Certification (CMMC) process as a contractor to the U.S. Department of Defense.
We're pleased to be invited to speak as a trio at the Production Machining Technology Show (PMTS) being held April 18-20, 2023, at the Huntington / Cleveland Convention Center in a roundtable format to discuss their CMMC journey.
The roundtable takes place on April 19 at 1 pm. Speakers are below.
RELATED ARTICLE: https://www.productionmachining.com/articles/a-small-cnc-machine-shops-journey-to-cmmc-
Founded in 2001, PMTS is celebrating its 12th biennial event for precision machining pros. Mark your calendar now and plan to join the precision machined parts community when we once again gather in person to share challenges and insights, see new technology solutions and learn about process innovations – everything you need to take back and immediately put to use in your own shop. Hope to see you there!
INFO & REGISTRATION
Production Machining Technology Show (PMTS)
2023 SHOW DATES & HOURS:
Tuesday, April 18 | 10:30 a.m. – 5:00 p.m.
Wednesday, April 19 | 9:30 a.m. – 5:00 p.m. ** Roundtable at 1-2 pm
Thursday, April 20 | 9:30 a.m. – 3:00 p.m.
#PMTS2023 #productionmachining #midwayswissturn #magnet #vestigedigitalinvestigations #CMMC