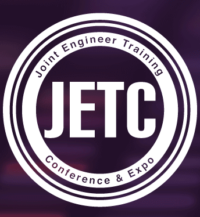 2023 Society of American Military Engineers – JETC & Expo
The Society of American Military Engineers (SAME) 2023 Joint Engineer Training Conference & Expo is headed to San Antonio, TX May 2-4, 2023. Join your colleagues from across the A/E/C – Architectural/Engineering/Construction industry and joint engineer community for three days of education, training and networking opportunities. And as the Society of Military Engineer's (SAME) Annual Meeting, JETC offers numerous awards and recognition activities to celebrate the contributions and excellence of the Society's Posts and members in supporting the SAME mission "to lead collaborative efforts to identify and resolve national security infrastructure-related challenges."
Join our Panel Presentation:
What to Know Before the CMMC Auditor Arrives
Gain perspectives from a C3PAO, Lawyer and a CMMC Expert (RP).
With CMMC 2.0 right around the corner, many organizations are scrambling to come into compliance. For organizations that are unfamiliar with an evidence-based assessment, they may be fearful of what the C3PAO is going to find or worse, unaware of the rigor that it requires – leading that organization to be woefully unprepared for such audit. This panel discussion brings together the collective expertise from the perspectives of:
a Registered Practitioner (RP) who knows the ins-and-outs of how to comply and how to "get it done",
a lawyer that specializes in organization's FAR and DFARS obligations and understands the liability of the flow-down clauses between primes and subcontractors, and
a Certified CMMC Assessor (CCA) from one of the authorized CMMC Third Party Assessment Organizations (C3PAO).
Benefits of Attending:
Understand the value of having your CMMC Expert on-board at the time of the certification assessment,
Learn why organizations need to understand their liability as it pertains to their supply chain, and
Gain perspective from a C3PAO on what they're going to be looking for during the certification assessment.
Attendees Will Learn:
What an evidence-based assessment means and what's involved to comply,
The importance of having an advocate in the room that is both a CMMC master and IT expert to defend your control environment, and
What's at stake if they and their subcontractors are not in compliance and/or misrepresent their compliance.
See you in San Antonio! Look for Vestige in Booth # 344
The 2023 JETC in Texas promises to be a must-attend reunion for members of the military engineering community and A/E/C industry! After two years of hosting JETC virtually, we are so excited to be getting together again for the premiere joint education and training conference, bringing together professionals from across the public and private sectors to learn and network in a collaborative setting.
Don't miss this chance to reconnect with friends and colleagues, and strengthen your personal and professional development. Mark your calendars for May 2-4, 2023 at JETC!
#SAMEJETC23