SAME Boston Post – CMMC Presentation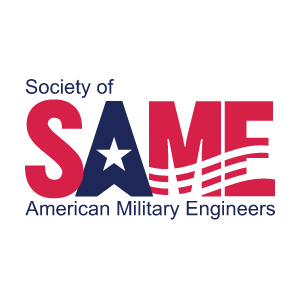 Cybersecurity experts are guest speaking to the Society of American Military Engineers – Boston Post, Small Business Committee, on Tuesday, Oct. 3, from noon to 1 p.m.
Damon Hacker, MBA, CISA, CSXF, CMMC-RP, Vestige President and Cybersecurity Compliance Expert, and
Ned Childs, BA, JD, Attorney at McGuire Woods and CMMC Legal Expert,
are panel-speaking at this highly informative presentation titled:
What to Know Before the CMMC Auditor Arrives
Gain perspectives from a Lawyer, a CMMC Assessor and a CMMC Expert (RP).
With CMMC 2.0 right around the corner, many organizations are scrambling to come into compliance. For organizations that are unfamiliar with an evidence-based assessment, they may be fearful of what the C3PAO is going to find or worse, unaware of the rigor that it requires – leading that organization to be woefully unprepared for such audit. This panel discussion brings together the collective expertise from the perspectives of:
a Registered Practitioner (RP) who knows the ins-and-outs of how to comply and how to "get it done",
a lawyer that specializes in organization's FAR and DFARS obligations and understands the liability of the flow-down clauses between primes and subcontractors, and
included will be information the Third Party Assessment Organizations (C3PAO) looks for.
Benefits of Attending:
Understand the value of having your CMMC Expert on-board at the time of the certification assessment,
Learn why organizations need to understand their liability as it pertains to their supply chain, and
Gain perspective from a C3PAO on what they're going to be looking for during the certification assessment.
Attendees Will Learn:
What an evidence-based assessment means and what's involved to comply,
The importance of having an advocate in the room that is both a CMMC master and IT expert to defend your control environment, and
What's at stake if they and their subcontractors are not in compliance and/or misrepresent their compliance.