Vestige presents on CMMC to The Walsh Group
The Walsh Group has invited Vestige to speak on the DoD's Cybersecurity Maturity Model Certification at their Washington state office.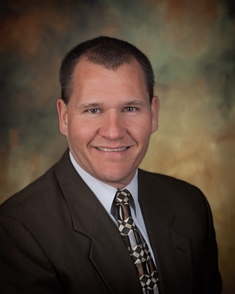 Vestige President & CEO, Damon Hacker presents:
CMMC 2.0 – The Latest Updates You Need to Know
This presentation introduces the DoD's cybersecurity evolution from NIST 800-171 to the new CMMC (Cybersecurity Maturity Model Certification) and specifically targets information relevant to CMMC v2.0. During the presentation we will explore the DoD's rationale for implementing this, but most importantly educate DoD suppliers as to how to navigate the requirement and understand the DoD's expectations. If you are one of the 221,000+ suppliers to the DoD – whether big or small, whether prime or subcontractor, if you handle Federal Contract Information (FCI) or Controlled Unclassified Information (CUI), you will need to address CMMC to be awarded contracts. We will conclude with a complete path forward on becoming certified and explore why the process will likely take most organizations 6 months or more to become certified.
Benefits of Attending:
Understand your requirements as a DoD Supplier under NIST 800-171, CMMC 2.0 and the Interim Rule
Learn what steps you need to take now to ensure you can be awarded DoD contracts
Gain exposure to the CMMC 2.0 framework so that you know what you need to have in-place
Attendees Will Learn:
The difference between NIST 800-171 and CMMC and the changes introduced in CMMC v2.0
About the various Maturity Levels, and
What the CMMC Framework includes and what compliance entails
For company employees only. The event will be followed by an end of day wine & cheese mixer.
The Walsh Group
The Walsh Group, Ltd. is a 116-year old, family owned business in its fourth generation of leadership providing general contracting, construction management, design-build services and public private partnerships. The Chicago-based company maintains a national presence within the industry through thirteen regional offices. The Walsh Group provides services through the operations of two subsidiaries: Walsh Construction and Archer Western. The Walsh Group is consistently listed among the nation's Top 20 Contractors in Engineering News-Record's Top 400.
We are consistently listed among the largest contractors in the United States, operating out of 21 strategically located regional offices across North America. Our three companies are united by a shared dedication to exceptional customer service, while upholding the highest standards of ethics, quality and safety.
Vestige
Established in 2004, Vestige Digital Investigations is the leader in helping organizations Identify, Investigate, Manage and Protect their most vital digital resources. We do that through a robust set of inter-related services, including: Digital Forensics, Proactive and Reactive Cybersecurity Solutions, and E-Discovery Services.
Vestige serves as a neutral party that provides timely and trusted investigations of any digital devices to resolve disputes and litigate claims including Non-compete / Intellectual Property (IP) Theft, Data Breaches, White Collar Crime and more. We serve small, mid-size and large Fortune 500 corporations both nationally and internationally helping professionals in the administrative, finance, fraud examination, HR, IT, insurance, law enforcement, legal and risk management fields make educated and informed decisions about access and preservation of digital information and its security.
As Experts, Vestige offers a comprehensive knowledge of both the technical and legal aspects of digital forensics and cybersecurity.
We are respected for confidential, objective, and knowledgeable investigations and reporting. Vestige Digital Investigations is headquartered near Cleveland, OH, with offices in Columbus, OH and Pittsburgh, PA and New York, NY. www.VestigeLtd.com