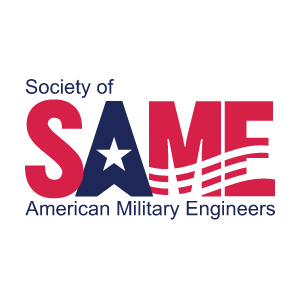 Vestige Digital Investigations, CMMC Compliance Experts, are guest speaking via WEBINAR to the Society of American Military Engineers – Emerald Post on Wednesday, June 7 from Noon to 1 pm.
The Event is held both in-person and remotely for Post members.
Damon Hacker, MBA, CISA, CSXF, CMMC-RP, Vestige President and Cybersecurity Expert presents this webinar:
CMMMC 2.0 – A Primer
This presentation introduces the DoD's cybersecurity evolution from NIST 800-171 to the new CMMC (Cybersecurity Maturity Model Certification) and specifically targets information relevant to CMMC v2.0. During the presentation we will explore the DoD's rationale for implementing this, but most importantly educate DoD suppliers as to how to navigate the requirement and understand the DoD's expectations. If you are one of the 221,000+ suppliers to the DoD – whether big or small, whether prime or subcontractor, if you handle Federal Contract Information (FCI) or Controlled Unclassified Information (CUI), you will need to address CMMC to be awarded contracts. We will conclude with a complete path forward on becoming certified and explore why the process will likely take most organizations 6 months or more to become certified.
Benefits of Attending:
Understand your requirements as a DoD Supplier under NIST 800-171, CMMC 2.0 and the Interim Rule
Learn what steps you need to take now to ensure you can be awarded DoD contracts
Gain exposure to the CMMC 2.0 framework so that you know what you need to have in-place
Attendees Will Learn:
The difference between NIST 800-171 and CMMC and the changes introduced in CMMC v2.0
About the various Maturity Levels, and
What the CMMC Framework includes and what compliance entails