Press Release
Gibson awarded Vestige sponsored Forensics Scholarship at Defiance College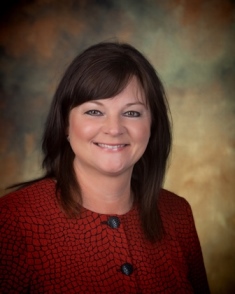 Vestige Digital Investigations, Marketing Manager
BA
MEDINA, OH (April 28, 2023) – Vestige Digital Investigations is pleased to be a sponsor of the Scholastic Excellence in Digital Forensics Science Award at Defiance College in Defiance, OH.
The annual award was presented at the 2023 Honor Convocation and Division Awards held in April to a stellar senior student majoring in Digital Forensic Science. Vestige has been sponsoring this $500 scholarship at Defiance College for an outstanding Digital Forensics senior since 2012.
The 2023 recipient is Corey D. Gibson of Cloverdale, OH. Gibson is both a Marine Corps veteran, and a member of the Air Force Reserve. He is a senior and will graduate with a major in Cyberforensics and a minor in Cybersecurity in May 2024.
Timothy Wedge, Associate Professor & Digital Forensics Science Program Manager at Defiance College said, "Corey is an outstanding student and is often sought after by other students for tutoring and other collaboration."
Established in 2004, Vestige Digital Investigations is the leader in helping organizations Identify, Investigate, Manage and Protect their most vital digital resources. We do that through a robust set of inter-related services, including: Digital Forensics, Proactive and Reactive Cybersecurity Solutions, and E-Discovery Services.
Vestige serves as a neutral party that provides timely and trusted investigations of any digital devices to resolve disputes and litigate claims including Non-compete / Intellectual Property (IP) Theft, Data Breaches, White Collar Crime and more. We serve small, mid-size and large Fortune 500 corporations both nationally and internationally helping professionals in the administrative, finance, fraud examination, HR, IT, insurance, law enforcement, legal and risk management fields make educated and informed decisions about access and preservation of digital information and its security.
As Experts, Vestige offers a comprehensive knowledge of both the technical and legal aspects of digital forensics and cybersecurity.
We are respected for confidential, objective, and knowledgeable investigations and reporting. Vestige Digital Investigations is headquartered near Cleveland, OH, with offices in Columbus, OH; Denver, CO; Pittsburgh, PA; and New York, NY. www.VestigeLtd.com
—