Press Release
Rhodes earns SANS GIME Examiner Certification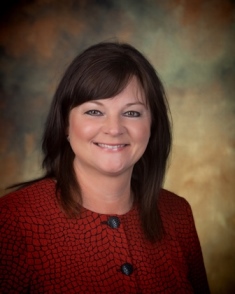 Vestige Digital Investigations, Marketing Manager
BA
MEDINA, OH (July 24, 2023) – Alyssa Rhodes, BS, AS, DFCS, Senior Forensic Examiner at Vestige Digital Investigations, has earned the SANS certificate for GIAC iOS and macOS Examiner (GIME). She now adds the GIME initials after her name.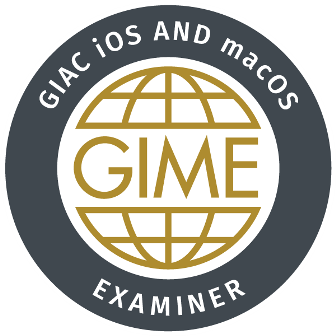 This accomplishment means she is a SANS GIAC certified Mac and iOS Forensic Analysis and Incident Response Examiner. Rhodes scored a 93% on the final exam and has been invited to join the SANS Advisory Board because her score was over 90%.
FOR518 is the first non-vendor-based Mac and iOS incident response and forensics course that focuses students on the raw data, in-depth detailed analysis, and how to get the most out of their Mac and iOS cases. The intense hands-on forensic analysis and incident response skills taught in the course enables analysts to broaden their capabilities and gain the confidence and knowledge to comfortably analyze any Mac or iOS device.
Rhodes grew up in Ashtabula, Ohio. In 2015 she graduated from Pittsburgh Technical College in Oakdale, PA, where she earned an Associate Degree in Science, Information Technology. She also completed an internship at Vestige in 2015. She went on to earn a Bachelor of Science Degree in Computer Forensics and Digital Investigations at Champlain College, in Burlington, Vermont. She joined Vestige in March 2018 and initially worked as a Data Evidence Specialist, then was promoted to Forensic Analyst in 2019, then Senior Forensic Analyst in April of 2022. In addition to the new GIME certification, she is also certified as a Digital Forensic Certified Practitioner (DFCA) through the national Digital Forensics Certification Board.
Established in 2004, Vestige Digital Investigations is the leader in helping organizations Identify, Investigate, Manage and Protect their most vital digital resources. We do that through a robust set of inter-related services, including: Digital Forensics, Proactive and Reactive Cybersecurity Solutions, and E-Discovery Services.Vestige serves as a neutral party that provides timely and trusted investigations of any digital devices to resolve disputes and litigate claims including Non-compete / Intellectual Property (IP) Theft, Data Breaches, White Collar Crime and more. We serve small, mid-size and large Fortune 500 corporations both nationally and internationally helping professionals in the administrative, finance, fraud examination, HR, IT, insurance, law enforcement, legal and risk management fields make educated and informed decisions about access and preservation of digital information and its security. As Experts, Vestige offers a comprehensive knowledge of both the technical and legal aspects of digital forensics and cybersecurity. We are respected for confidential, objective, and knowledgeable investigations and reporting. Vestige Digital Investigations offers both national and international services and is headquartered near Cleveland, OH, with offices in Columbus, OH; Denver, CO; Pittsburgh, PA; and New York, NY.
www.VestigeLtd.com
—