Press Release
Vestige awards forensics scholarship to Defiance College student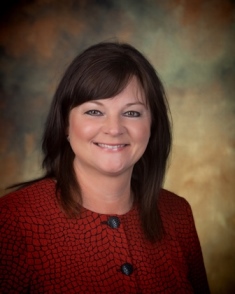 Vestige Digital Investigations, Marketing Manager
BA
MEDINA, OH (May 11, 2022) – Vestige Digital Investigations is pleased to be a sponsor of the Scholastic Excellence in Digital Forensics Science Award at Defiance College in Defiance, OH. The annual award was presented at the 2022 Honor Convocation and Division Awards held in April to a stellar senior student majoring in Digital Forensic Science.
Vestige has been sponsoring this $500 scholarship at Defiance College for an outstanding Digital Forensics senior since 2012. The 2022 recipient is Devon Smith of Defiance, OH.
Smith is currently a junior, on track to graduate with a degree as a dual major in Cyber Forensics and Computer Science next year, with a minor in Cybersecurity.
He is an Army veteran and has assumed leadership roles within multiple student organizations, including HTCIA (High Tech Crime Investigation Association) and ACM/DCPC (Association for Computing Machinery/ Defiance College PC repair).
Vestige Digital Investigations provides Expert Digital Forensics, Cybersecurity and ESI services. As a neutral party, we provide timely and trusted investigations of any digital devices to resolve disputes and litigate claims including Non-compete / Intellectual Property (IP) Theft, Data Breaches, White-Collar Crime and more. We serve small, mid-size and large Fortune 500 corporations both nationally and internationally, helping professionals in the administrative, audit/finance, fraud examination, HR, IT, insurance, law enforcement, legal and risk management fields make educated and informed decisions about access and preservation of digital information and its security. Vestige is headquartered near Cleveland, OH, with offices in Columbus, OH, Denver, CO, Pittsburgh, PA and New York, NY. www.vestigeltd.com