Press Release
Vestige Contributes to Local Supplying Success Program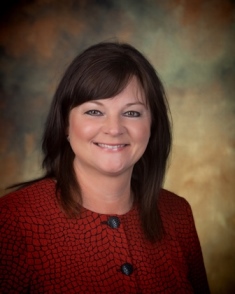 Vestige Digital Investigations, Marketing Manager
BA
PRESS RELEASE (July 23, 2019) – Stacey Kelley, started a worthy cause in North Royalton, OH this year called SUPPLYING SUCCESS. A new, annual community outreach service for more than 600 students, K-12, in need of school supplies in the North Royalton City School District. (Link to the introductory article of the program from the Royalton Recorder: http://royaltonrecorder.com/news/how-can-i-help-local-mom-working-to-fill-need-in-the-community/)
A local Boy Scout is working with SUPPLYING SUCCESS, by coordinating the kick-off event as his Eagle Scout Project. See article: http://royaltonrecorder.com/news/stuff-the-bus-event-kicks-off-community-school-supply-drive/
Vestige Digital Investigations is pleased to be providing a philanthropic donation to the program's Stuff the Bus in an effort to help purchase needed supplies for the non-profit program.
"We're happy to be able to donate to this worthwhile community service. Education is a key to success. This program provides students the supplies they need to succeed in their education. And at Vestige, we're all about education," said Damon Hacker, Vestige President & CEO.
Stacey Kelley is the wife of Vestige Co-Owner & CTO, Greg Kelley.
More Info about the Supplying Success community organization:
The Post Newspaper article: http://www.thepostnewspapers.com/north_royalton/local_news/community-program-is-supplying-success/article_6b1ebada-8bc8-5063-b7ad-2a5b268ed4df.html
Vestige serves as a neutral party that provides timely and trusted investigations of any digital devices to resolve disputes and litigate claims including Non-compete / Intellectual Property (IP) Theft, Data Breaches, White Collar Crime and more. We serve small, mid-size and large Fortune 500 corporations both nationally and internationally helping professionals in the administrative, finance, fraud examination, HR, IT, insurance, law enforcement, legal and risk management fields make educated and informed decisions about access and preservation of digital information and its security.
As Experts, Vestige offers a comprehensive knowledge of both the technical and legal aspects of digital forensics and cybersecurity. We are respected for confidential, objective, and knowledgeable investigations and reporting. Vestige Digital Investigations is headquartered near Cleveland, OH, with offices in Columbus, OH and Pittsburgh, PA, and New York, NY. www.VestigeLtd.com
—-