Press Release
Vestige Expert is Contributing Writer to Law Firm Cybersecurity Book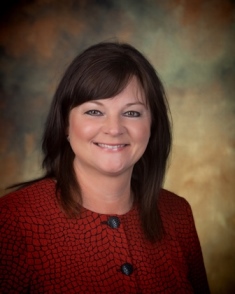 Vestige Digital Investigations, Marketing Manager
BA
Vestige is pleased to announce that Greg Kelley, EnCE, DFCP, is a contributing writer to a newly published book titled, Law Firm Cybersecurity by Daniel Garrie and Bill Spernow.
Law Firm Cybersecurity, a new publication release from the American Bar Association, is a resource that provides law firms with the tools needed to defend against data breach. From giving an overview of cybersecurity vulnerability and the law firm, to types of cyber threats, to making organizations "hacker-proof," this guide is a valuable source that highlights the risks faced, and addresses prevention and what to do if a breach occurs.
Every day there are new threats facing law firms beyond the practice of law, namely data breaches and cyber-attacks. It's crucial that law firms devote sufficient resources to ensuring the security of their client's data. If a breach occurs client files may inadvertently end up on the darknet… or with other detrimental, nefarious entities.
"Law Firm Cybersecurity is especially timely and serves as a persuasive call to arms; cyber threats are a very serious concern for all lawyers and their clients. It should be required reading in every firm and law school in the country. – Matt Kesner, Chief Information Officer, Fenwick & West LLP"
Greg, a resident of northeast Ohio, is CTO at Vestige Digital Investigations which provides trusted Cybersecurity and Digital Forensic services to organizations. He has more than 20 years of IT and Cybersecurity expertise and serves as guest speaker to numerous organizations including Law Schools, Bar Associations or Law Firms.
Details on the book:
Title: "Law Firm Cybersecurity"
Publisher: American Bar Association, Solo, Small Firm and General Practice Division
Pages: 208
Product Code: 5150493
ISBN: 978-1-63425-700-8
Size: 6 x 9
Price: $59.95
Orders: 800-285-2221 or http://shopaba.org
To schedule Greg to present to your law school, bar association or law firm, contact us at https://www.vestigeltd.com/thought-leadership/law-firm-cybersecurity/
###