Press Release
Vestige In the Community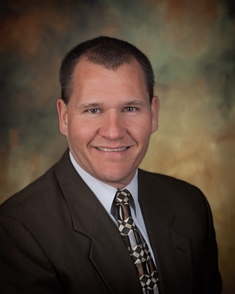 Vestige Digital Investigations, President, CEO and Founder
MBA, CISA, CSXF, CMMC-RP
MEDINA, OH— As one of the country's premier digital forensic companies, Vestige Digital Investigations is often engaged to assist organizations
MEDINA, OH— As one of the country's premier digital forensic companies, Vestige Digital Investigations is often engaged to assist organizations with their preservation duties surrounding electronic evidence and to investigate that data to come to actionable conclusions. We are routinely involved in highly sensitive and highly confidential matters. As a result of the sensitivity of these matters and our strict corporate policy on maintaining this confidentiality, the general public is rarely aware of our involvement. Yet, Vestige enjoys a rich reputation amongst the legal community and the corporate clients we serve.
I would like to reiterate that at no time has Vestige been a target of the Attorney General's investigation of the unfortunate events that recently transpired in Steubenville, Ohio.
Due to the nature of our engagements, we work cooperatively with the client and their counsel to maintain that confidentiality, protect their data and work in accordance with their interests. In many matters that we are engaged in, the turnover of data to other interested parties is handled through appropriate legal paths, including the issuing of subpoenas or search warrants.
About Vestige Digital Investigations. We are Electronic Evidence Experts that Turn Digital Evidence into IntelligenceTM. We do this by utilizing a step-by-step protocol supported by technology and case law; carried out by legal and technical professionals, who take responsibility for identifying and producing electronically stored evidence in a manner that transforms the responsive data into usable evidence.
As trusted business advisors, we enable our clients to make educated and informed decisions about their approach and application regarding electronic evidence. To that end, our clients realize: speedier access to critical information, earlier in the process; the most cost-effective alternative for their specific needs; and a more thorough and defensible approach to identifying, preserving, analyzing, searching, producing and reviewing electronic evidence.
We provide solutions to clients all around the world, with particular emphasis on the Great Lakes Region and Eastern United States. With offices in Cleveland, Columbus, and Pittsburgh we routinely service clients in Ohio, Pennsylvania, Virginia, Washington D.C., New York, Massachusetts, Delaware, Maryland, West Virginia, Kentucky, Indiana and Michigan. Our focus is on: 1) Digital Forensics from any form of digital evidence including computers, Smart phones, cell phones, mobile devices, digital video / surveillance systems, digital audio devices and nearly any other digital media; 2) Electronic Discovery; and 3) IT Auditing.
For more information, contact Damon Hacker at 330.721.1205.
###