Press Release
Vestige is a Contributor to the Verizon DBIR for Fourth Year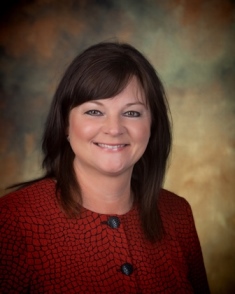 Vestige Digital Investigations, Marketing Manager
BA
CLEVELAND, OH (May 8, 2019) – Vestige Digital Investigations is named an official Contributor to the Verizon 2019 Data Breach Investigations Report (DBIR) released at the annual RSA Conference on May 8. The list of 73 data sources, 66 of which are Contributors from organizations external to Verizon. This international group spans both public and private entities that cover cybersecurity threats around the world.
Verizon releases its annual DBIR that provides analysis of information security incidents, with a specific focus on data breaches. It is highly anticipated every year for those in the Information Security field.The DBIR also provides valuable takeaways for many in the corporate world.
"For the fourth year in a row Verizon reached out to Vestige Digital Investigations to be an official Contributor. We are pleased to continue to help contribute our extensive experience in cybersecurity matters from 2018 toward actionable real-world prevention to help organizations protect themselves from cyber incidents and data breach through this Report," said Greg Kelley, BS, EnCE, DFCP, and Chief Technology Officer at Vestige Digital Investigations.
The DBIR is produced by the Verizon RISK (Research, Investigations, Solutions, Knowledge) team within Verizon's Enterprise Services business unit. The report's data set combines data from public and private organizations around the world, including law enforcement agencies, national incident-reporting entities, research institutions, private security firms and Verizon. Before being analyzed, the case studies, reports and interviews are standardized using the Vocabulary for Event Recording and Incident Sharing (VERIS) Framework. Each year, Verizon seeks to increase the size of its data set by incorporating data from more contributors.
HIGHLIGHTS
The 2019 Verizon DBIR edition provides a deep dive into more than 41,686 security incidents and 2,013 of these were confirmed data breaches with the ultimate goal of informing defenders on the threats they face and how to protect against them. It takes a look at how results are changing (or not) over the years as well as digging into the overall threat landscape and the actors, actions, and assets that are present in breaches. The nine incident classification patterns continues to be included, with a new subset of data to pull out financially-motivated social engineering attacks that do not have a goal of malware installation. Instead, they are more focused on credential theft and duping people into transferring money into adversary-controlled accounts. It compares industry threat profiles to each other, with individual industry sections that are once again front and center.
Click here for the big picture – Complete Executive Summary
Vestige Digital Investigations, is the leading U.S. Electronic Evidence Experts company specializing in Cybersecurity and Digital Forensic solutions – both proactive and reactive.
Vestige provides Expert proactive and reactive Cybersecurity Services to organizations of all sizes. They also provide timely and trusted investigations of any digital devices to resolve disputes and litigate claims including Non-Compete/Intellectual Property (IP) Theft, Data Breaches, White Collar Crime, ESI Consulting and more through Digital Forensic Services. We serve small, mid-size and large Fortune 500 corporations both nationally and internationally helping professionals in the administrative, finance, fraud examination, HR, IT, insurance, law enforcement, legal and risk management fields make educated and informed decisions about access and preservation of digital information and its security. As experts, we offer a comprehensive knowledge of both the technical and legal aspects of digital forensics and cybersecurity. We are respected for confidential, objective, and knowledgeable investigations and reporting. Vestige Digital Investigations is headquartered in Cleveland, OH, with offices in Columbus, OH, Pittsburgh, PA and New York, NY. www.VestigeLtd.com
#DBIR # cybersecurity @VZEnterprise