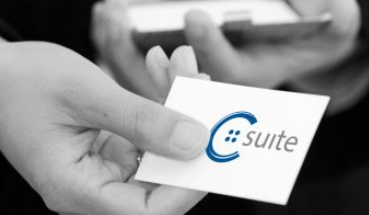 Cybersecurity
Cybersecurity and the C-Suite
Ever wonder why organizations big and small keep getting hit by CyberCrime? Hint: It's not because the organization isn't concerned about its risks! This presentation looks at Cybersecurity from the perspective of Management/Ownership and addresses a paradigm for understanding what's really going on out there and why the approach that most organizations is contributing to the increased cyber security attacks. The presentation combines a look at the Top 10 Trends, a look at how these trends ought to be shaping the Cybersecurity initiatives of organizations, and a practical framework for addressing the Cybersecurity Threat within an organization's Actual Threat Environment™. This seminar is ideal for business owners, executive management and professionals that advise organizations on business matters.
Length: 60 minutes to 1 hour 30 minutes is ideal. Depending on needs and technical nature of the group, this can be extended to a longer presentation as well.
Benefits of Attending:
Understand what the Cyber Threat Landscape looks like – from the outside
Become sensitized to the trending attacks, exploits and methodologies that cybercriminals are using to exploit organization's IT environments.
Learn how to issue-spot attacks to avoid becoming a victim yourself.
Gain exposure to a framework for thinking about Information Security within your organization.
Attendees Will Learn:
The four fallacies that Executives/Management/Owners consistently get wrong and their impact on the organization's Cybersecurity.
What takes place during a breach and what things need to be considered to effectively prepare for and react to a Security Incident.
Practical steps that can be taken to remove the low-hanging fruit and secure your environment.