Ves ● tige
(ves-tij)
n. A visible trace, evidence or sign of something that has once existed
but now no longer exists or appears.
About
Established in 2004, Vestige Digital Investigations is the leading U.S. Electronic Evidence Experts company specializing in Digital Forensics and Cybersecurity solutions – both proactive and reactive, as well as ESI | E-Discovery Services. The company was founded by forensically trained IT professionals and forensically trained attorneys with a deep knowledge and experience in the digital field that help to provide successful outcomes for our clients.
We invite you to read the VALUE OF VESTIGE – to learn the reasons why clients choose us.
Join us in celebrating the company's 15th Anniversary this year ~ Meet the Team!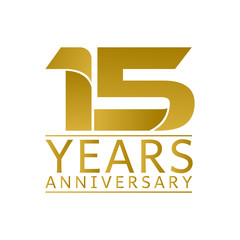 Locations
Vestige Digital Investigations offers both national and international services through either on-site or remote coverage.
We have 4 office locations:
o
CLEVELAND, OH – HQ
23 Public Square, Ste 250
Medina, OH 44256
(330) 721-1205
COLUMBUS, OH
470 Olde Worthington Rd
Westerville, OH 43082
(614) 846-8660
o
PITTSBURGH, PA
One Oxford Center
301 Grant St, Ste 4300
Pittsburgh, PA 15219
(412) 315-7277

NEW YORK, NY
5 Penn Plaza
New York, NY 10001
(800) 314-4357
Now Open!
                    U.S. TOLL FREE:  1-800-314-4357
What We Do
We serve our customers with timely and trusted investigations of any digital devices to resolve disputes and litigate claims.  Examples include Non-Compete/Intellectual Property (IP) Theft, Data Breaches, White Collar Crime and e-Discovery / ESI Consulting.  Vestige serves small, mid-size and large Fortune 500 corporations both nationally and internationally.  We help professionals in the administrative, finance, fraud examination, human resources, information technology, insurance, law enforcement, legal and risk management fields make educated and informed decisions about access and preservation of digital information and its security.
Vision
To be the leading provider of Digital Forensic services for use in civil litigation, law enforcement, criminal proceedings and corporate policy administration. We are founded on the principals of honesty, integrity, professionalism and the quest to become the undisputed experts on the subject of Digital Forensics and CyberSecurity.
Mission
We will accomplish our Vision by:
Constantly applying our knowledge with the use of digital forensic tools to further developments in the science of Digital Forensics,
Proactively reviewing our business model and methodologies striving for perfection and adjusting accordingly,
Developing products and services superior in workmanship and overall value for our clientele,
Listening to the needs of our clientele and remaining flexible and agile enough to adapt to those needs,
Integrating the collective expertise of a team of professionals into our methodologies, standards and procedures,
Creating value in the work that we do and the development of the company which provides a fair and reasonable profit.
Core Values
Core Values
Our team core values embody:
Integrity
Technical Expertise
Problem Solving
Individual Ownership
Challenging Limits
Certifications
Every analyst at Vestige has a Bachelor's Degree and advanced certifications specific to Digital Forensics and/or CyberSecurity. Our Experts hold leading certifications in the Digital Forensics, Fraud, Financial and IT Industries and are members of the following: Association of Certified Fraud Examiners (ACFE); International Society of Forensic Computer Examiners (ISFCE); National Digital Forensics Certification Board (DFCB); Defense Research Institute (dri); and Information Systems Audit & Control Association (ISACA).
As Experts, we offer comprehensive knowledge of both the technical and the legal aspects of digital forensics and cybersecurity. In fact, our certified professionals utilize more than 250 forensic and diagnostic tools to help uncover electronic evidence, consult on data protection and e-discovery, and provide incident response for digital forensic and cybersecurity solutions.
Turning Digital Evidence Into Intelligence™
CONTACT US today to discuss how Vestige can assist with your Digital Forensic, CyberSecurity or ESI matters.