Press Release
Ekensten relocates to Vestige's Denver office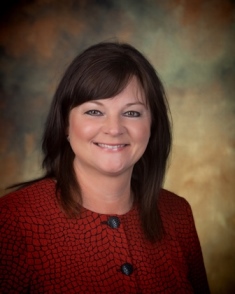 Vestige Digital Investigations, Marketing Manager
BA
DENVER, CO (April 1, 2023) – To address Vestige's growth in the western region of the U.S., Kurt Ekensten, BS, Vestige Digital Evidence Specialist (DES), moved to our Denver office on April 1. He is working alongside Chris Mammarella, Senior Forensic Analyst, who oversees the Colorado location.
"With the expansion of our Denver office, we felt the need to add more talent to service our clients. Kurt showed interest in moving to Denver and everything has aligned nicely. Kurt and Chris make a great team and will help our growing presence in the Denver market and beyond," said Greg Kelley, Vestige Co-Owner & CTO.
Kurt joined Vestige in 2022. As a Digital Evidence Specialist, he is responsible for acquiring Electronically Stored Information (ESI) on digital devices from clients, opposing parties, and 3rd parties. The data is then preserved and/or prepared utilizing forensically-sound procedures for case analysis. Specialists are also responsible for safekeeping, managing and returning physical evidence belonging to clients, opposing side and/or third parties.
He hails from Ashtabula, OH where he graduated from Edgewood Senior High School. He went on to earn a Bachelor of Science Degree in Digital Forensics from The University of Akron in Akron, OH. Kurt also completed a Certificate Degree in Computer Forensics. He is a member of Alpha Phi Sigma, a criminal justice honorary society. He graduated from Akron U in May 2022.
Established in 2004, Vestige Digital Investigations is the leader in helping organizations Identify, Investigate, Manage and Protect their most vital digital resources. We do that through a robust set of inter-related services, including: Digital Forensics, Proactive and Reactive Cybersecurity Solutions, and E-Discovery Services.
Vestige serves as a neutral party that provides timely and trusted investigations of any digital devices to resolve disputes and litigate claims including Non-compete / Intellectual Property (IP) Theft, Data Breaches, White Collar Crime and more. We serve small, mid-size and large Fortune 500 corporations both nationally and internationally helping professionals in the administrative, finance, fraud examination, HR, IT, insurance, law enforcement, legal and risk management fields make educated and informed decisions about access and preservation of digital information and its security.
As Experts, Vestige offers a comprehensive knowledge of both the technical and legal aspects of digital forensics and cybersecurity.
We are respected for confidential, objective, and knowledgeable investigations and reporting. Vestige Digital Investigations is headquartered near Cleveland, OH, with offices in Columbus, OH; Denver, CO; Pittsburgh, PA and New York, NY. www.VestigeLtd.com
—