Press Release
Finch earns new GNFA certification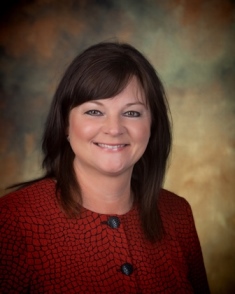 Vestige Digital Investigations, Marketing Manager
BA
MEDINA, OH (Sept. 22, 2022) – Vestige Digital Investigations is pleased to announce Ian Finch, BS, GCFA, Senior Forensic Analyst has earned a new certification: GNFA.
The GIAC Network Forensic Analyst (GNFA) certification validates a practitioner's ability to perform examinations employing network forensic artifact analysis. GNFA certification holders have demonstrated an understanding of the fundamentals of network forensics, normal and abnormal conditions for common network protocols, processes and tools used to examine device and system logs, and wireless communication and encrypted protocols.
Finch interned and was a Vestige Forensic Scholarship winner while attending Defiance College. After graduation in 2014, he joined Vestige as a Data Evidence Specialist. He was promoted to Forensic Analyst in 2016, then promoted to Senior Forensic Analyst in 2018. He also holds an advanced certification as a Global Information Assurance Certification Forensics Analyst (GCFA) by SANS DFIR.
"Ian is a valuable digital forensic expert on the Vestige team and we're happy he has worked to add this certification to his list of credentials," said Greg Kelley, Vestige CTO and Co-Owner.
Established in 2004, Vestige Digital Investigations is the leader in helping organizations Identify, Investigate, Manage and Protect their most vital digital resources. We do that through a robust set of inter-related services, including: Digital Forensics, Proactive and Reactive Cybersecurity Solutions, and E-Discovery Services.
Vestige serves as a neutral party that provides timely and trusted investigations of any digital devices to resolve disputes and litigate claims including Non-compete / Intellectual Property (IP) Theft, Data Breaches, White Collar Crime and more. We serve small, mid-size and large Fortune 500 corporations both nationally and internationally helping professionals in the administrative, finance, fraud examination, HR, IT, insurance, law enforcement, legal and risk management fields make educated and informed decisions about access and preservation of digital information and its security.
As Experts, Vestige offers a comprehensive knowledge of both the technical and legal aspects of digital forensics and cybersecurity.
We are respected for confidential, objective, and knowledgeable investigations and reporting. Vestige Digital Investigations is headquartered near Cleveland, OH, with offices in Columbus, OH; Denver, CO; Pittsburgh, PA and New York, NY. www.VestigeLtd.com