Press Release
Finch Promoted to Senior Position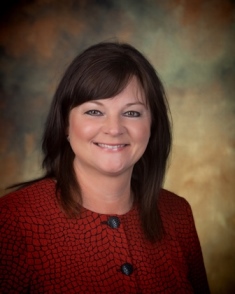 Vestige Digital Investigations, Marketing Manager
BA
MEDINA, OH (Sep. 4, 2018) – Vestige Digital Investigations, the leading U.S. Electronic Evidence Experts company specializing in Digital Forensics, Cybersecurity & ESI solutions, is pleased to announce Ian Finch, GCFA has accepted a promotion as a Senior Forensics Analyst.
Ian is a 2014 graduate of Defiance College in Defiance, Ohio where he earned a Bachelor of Science Degree in Computer Forensics. He also holds an advanced certification as a Global Information Assurance Certification Forensics Analyst (GCFA) by SANS DFIR. In May 2014, he applied and was selected by Vestige as a Computer Forensics Intern, then in June 2014 was hired full-time as a Data Evidence Specialist. He served in this role until January 2016 when he was promoted to Forensic Analyst.
Now in the capacity as Senior Forensic Analyst he is responsible for:
Conducting forensic analysis on digital media as deemed appropriate by currently accepted standards.
Conversing with clientele and conveying standards, procedures, and results of forensic analysis in an easy-to-understand manner.
Testing new programs and methodologies for adaptability in the forensic environment.
Experience with cases in fraud, employment relations, intellectual property theft, and criminal matters.
Experience with the acquisition and analysis of Windows and Macintosh computers and servers, as well as Microsoft Sharepoint data.
Experience with the acquisition and analysis of other digital storage media, such as CDs/DVDs, flash drives, and SD cards.
Experience with the acquisition and analysis of Android and iOS mobile devices, as well as standard cell phones.
Testifying in a court of law as a Digital Forensics Expert
"Thank you for the honor and the opportunity to work as a Senior Forensic Analyst at Vestige. I look forward to filling this role to the best of my ability," said Ian Finch.
"We congratulate Ian on this latest promotion. We are very encouraged by his continued excellence and initiatives in handling casework, owning engagements that he's working on, working with the client and attorney and all of the components of not only being an excellent Forensic Analyst, but also in taking on this leadership role. We look forward to seeing him succeed in this senior position," said Damon Hacker, MBA, CCE, CISA, CSXF, Vestige President & CEO.
Vestige serves as a neutral party that provides timely and trusted investigations of any digital devices to resolve disputes and litigate claims including Non-compete / Intellectual Property (IP) Theft, Data Breaches, White-Collar Crime and more. We serve small, mid-size and large Fortune 500 corporations both nationally and internationally, helping professionals in the administrative, audit/finance, fraud examination, HR, IT, insurance, law enforcement, legal and risk management fields make educated and informed decisions about access and preservation of digital information and its security.
As digital forensics experts, Vestige offers a comprehensive knowledge of both the technical and legal aspects of Digital Forensics and Cybersecurity.
We are respected for confidential, objective, and knowledgeable investigations and reporting. Vestige Digital Investigations is headquartered near Cleveland, OH, with offices in Columbus, OH and Pittsburgh, PA. https://www.vestigeltd.com/
—